A devastating explosion in the Kherson region has added another crisis to the long list of challenges Ukraine is facing since the escalation of the conflict last year. The destruction of the Kakhovka water reservoir on June 6 caused major floods in villages, towns and cities along the banks of the Dnipro River. Cordaid's partners in the Caritas network are responding by providing emergency relief.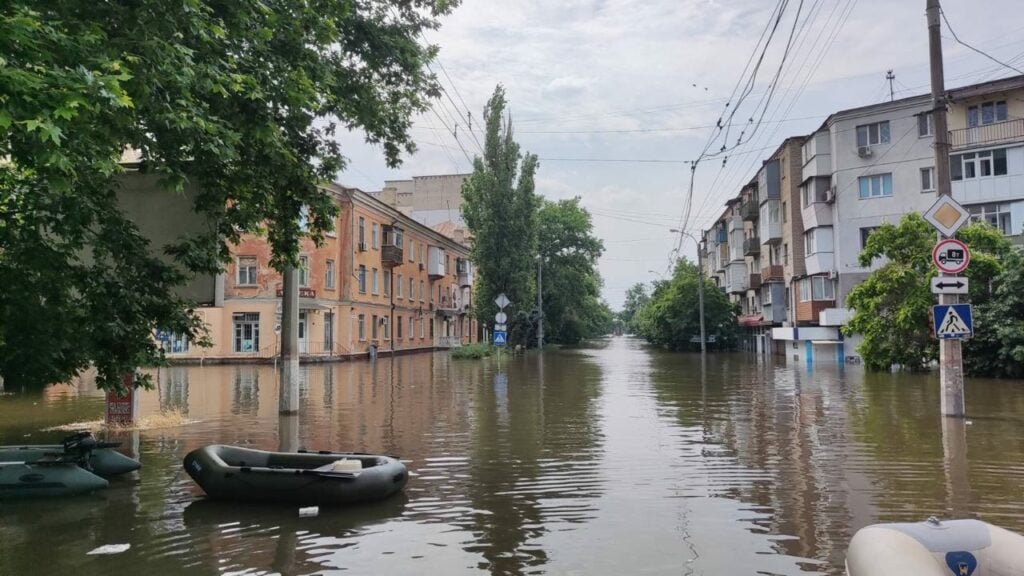 The flooding has rendered many towns in the area around the Kakhovka dam uninhabitable. An estimated 16,000 residents are at risk and need humanitarian assistance. Many of them have been evacuated to a safe place, while others need immediate support at the disaster location.
The network has set up a working group to assess the needs and coordinates the response through five centres located in important cities near the affected area: Mykolaiv, Kryviy Rih, Odesa, Kherson, and Beryslav.
The response: evacuation, water, food, hygiene and shelter
The team in Odesa has assisted in the evacuation to the railway station and the hospital, which have become shelters for displaced people. On Tuesday, right after the breach, Caritas Spes set up aid stations in Mykolaiv and Odesa where they provide people with clean drinking water, food, hygiene products and shelter.
"This is a new crisis, but our work is the same."
The flooded towns are cut off from electricity, gas and water supplies. Caritas has been distributing drinking water to the area and is now preparing a scale-up of the response. Ensuring access to safe and sufficient water resources will remain a priority in the relief efforts, explains Valentyn Bebik, who coordinates the activities of Caritas Ukraine from the head office in Kyiv.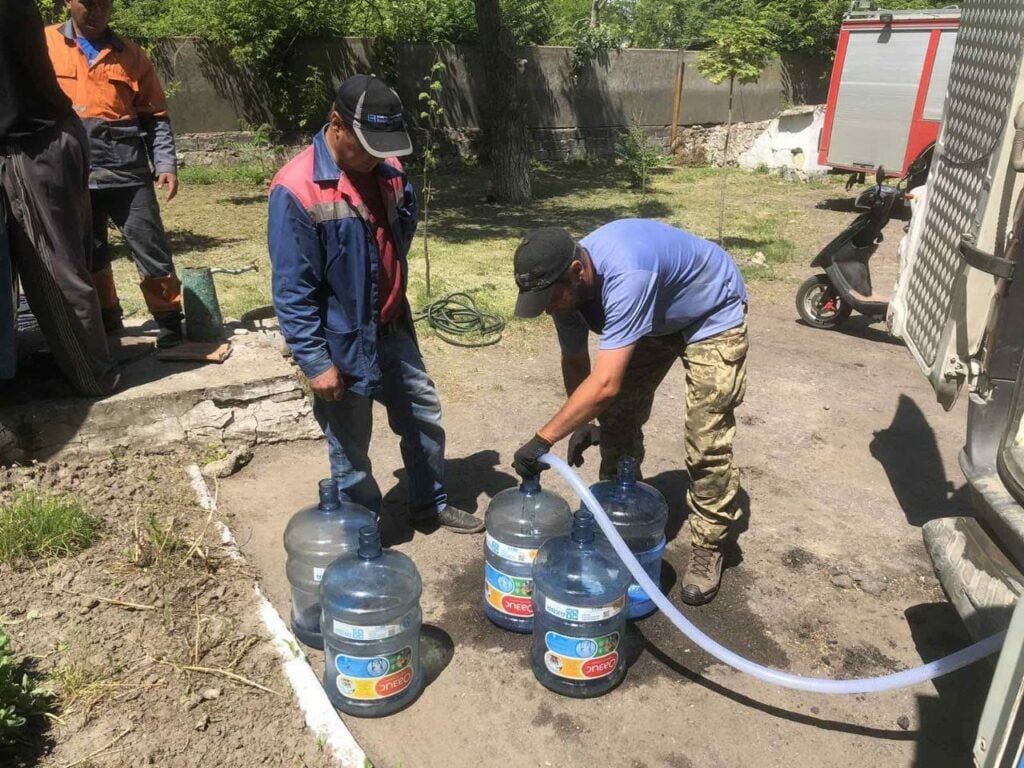 "We are preparing a response for two main target groups, people who have been evacuated and people who cannot leave their homes in the flooded area. For us, reaching them is more important than anything", Valentyn says. "In some cases, they are living in apartment buildings with some floors still underwater. We have experience with flooding in other parts of the country, so we know how to respond. Next week we will start renovating homes, for instance."
Operating in a volatile context
Amid this new disaster, the city of Kherson also suffered shelling from Russian troops, just two days after the dam breach. Valentyn remains remarkably calm about the complex context in which the Caritas team needs to operate. "The situation is volatile and the frontline is moving all the time. That's the reality we are dealing with. We have been living in a crisis for nine years already, since the invasion in 2014. So we have become very experienced in working in a war zone. We will continue our work and support the people who have been affected. This is a new crisis, but our work is the same."