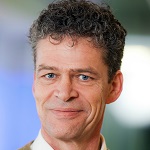 Kees Zevenbergen
Chief Executive Officer
L.C. (Kees) Zevenbergen is the CEO of Cordaid since September 2016. Kees Zevenbergen has many years of experience in strategic development policies and change management in the field of international cooperation. As an independent professional, he supported many Dutch and international development NGOs in their quest for continued relevance and effectiveness in a rapidly changing world.
Other functions of Kees Zevenbergen: Member of the Advisory Board of MDF (Management for Development Foundation), Member of the Board of Directors of VKMO (Association of Catholic Social Organizations), Member of the Board of Directors of Goede Doelen Nederland, Member of the Board of Directors Achmea Foundation, Member of the Board of Directors of the National Disaster Fund, Member of the Supervisory Board of the Christian Social Congress, Member of the Supervisory Board of Stichting Beheer Subsidiegelden DRA (Dutch Relief Alliance)
Kees Zevenbergen: "At Cordaid and partners, I see great dedication in dealing with the major challenges the world is currently confronted with. It is my dedication to mobilize Cordaid's entire potential to reduce poverty and inequality where it is most needed."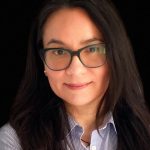 Lorena Paz Quintero
Chief Financial Officer
As of January 2021, Lorena Paz Quintero is Cordaid's Chief Financial Officer. Previously she filled the same position at Oxfam Novib.
Inspired by her upbringing in Venezuela and backed by her experience in finance and the development sector, she firmly believes she can provide a valuable contribution to Cordaid's mission to fight inequality in the world's most fragile regions.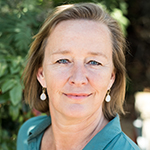 Ylse van der Schoot
Chief Operating Officer
In October 2021, Ylse van der Schoot joined Cordaid as its Chief Operating Officer. Previously she held a variety of (board) management positions, amongst others executive director of North Star Alliance, and director of investor relations at Oikocredit International. Through her earlier work with Oxfam Novib, Life & Peace Institute and ICCO in and on sub-Saharan Africa she gained valuable experience in working in fragile contexts.
With 25 years of experience in development programs and leading international teams, Ylse van der Schoot is a seasoned manager and well-equipped to ensure the continuity and impact of Cordaid's work.
Other functions: Member of the Supervisory Board of Hivos-Triodos Fund
Supervisory Board

A.J.M. Heerts
Chairman
Current function: Mayor of Apeldoorn
Other functions: Member of the Human Rights Commission (Ministry of Foreign Affairs), Chairman of the Social Advisory Council of Socires, Committee of Recommendation Foundation Inca Educa Apeldoorn, President of the Labor Affairs Board of VNG, Chairman of Employers' Association Cooperating Municipal Organizations, Member of the board of VNG, Member Curatorium SBI Doorn, Treasurer Schuldenlab, Committee of Recommendation Foundation Present, Honorary Member Apeldoorns Christian Men's Choir, Member of the Advisory Board of the Hoge Veluwe National Park Foundation, Administrative Connector for the functioning of the mobility teams in the 35 labour market regions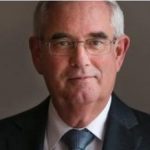 J.F. de Leeuw
Vice-chairman
Other functions: Chairman of the Board for the Admission of Plant Protection Products and Biocides (CTGB), Independent Chairman of the Board of the IZZ Foundation, Member of the Board of the Abraham Kuyper Fund, Member of the Board of the National Green Fund, Chairman of the Independent Board of the Veal Calf Sector Quality Assurance Foundation (SKV), Member of the Board of the Dutch Emissions Authority (NEa), Chairman of COVA, the Netherlands Petroleum Stockpiling Agency

S. de Boer Mill Hill. PhD.
Board Member
Current function: Pastor of the parish Roman Catholic Church of Our Savior in The Hague
Other functions: Chairman Auxilia-Brasili-Ja Foundation, Chairman Board Roman Catholic Church of Our Savior, The Hague, Member of Anglophone Roman Catholic Parishes in European Capitals, Commissioner for Honorary Members and Reciprocity of N.L. Sociëteit De Witte, The Hague

M. van de Beek MA, MSc
Board Member
Current function: Director of Human Resources ING Nederland
Other functions: Member of the Supervisory Board of Cordaid, HR Director and Board Member ING The Netherlands, Belgium & Luxembourg, Member of the Supervisory Board of NPO, Dutch Public Television, Member of the Advisory Board of BASF (digital), Member of the Advisory Board of JINC, Member of the Advisory Board of the Dutch Association of Personnel Management (NVP), Member of the Supervisory Board of the Kessler Foundation, Chair of the Supervisory Board of UAF, the foundation for refugee students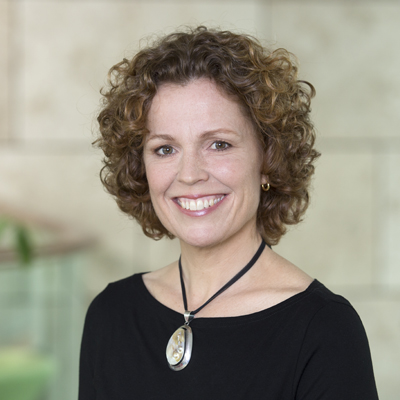 M.W.J.A. Landheer-Regouw
Board Member
Current function: Director Risk FMO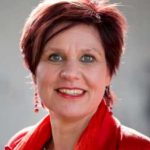 R. Peetoom
Board Member
Current function: Chair of GGZ, the national organisation for mental healthcare
Other functions: Member of the Supervisory Board SIC, Chair of the Supervisory Board ARQ National Psycho Trauma Centre, Chair of the Christian Social Congress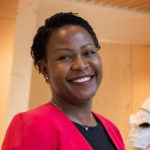 J. Alders-Sheya RA, MSc
Board Member
Current function: Fund Manager Triodos Investment Management
Other functions: Board Member Women in Financial Services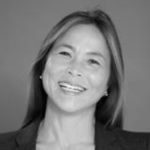 D. Cheng
Board Member
Current function: De Zee Consulting, freelance financial consultant
Other functions: Member of the Supervisory Board of ARKIN (GGZ) Amsterdam, Member of the ROM Supervisory Board, Utrecht region, Member of the Supervisory Board of Groene Hart Hospital, Director KHMW (Royal Dutch Society of Sciences), Member of the Supervisory Board of DICA (Dutch Institute of Clinical Audits), Member of the Board of Foundation for Natural Leadership (FNL)
Audit committee: Alders-Sheya, D. Cheng
Remuneration committee: Ir. J.F. de Leeuw, M. van Beek MA, MSc