The earthquake that hit Turkey and Syria on Monday, February 6, took the lives of thousands. Entire cities lay in ruins and there are shortages of food, fuel and shelter. Volunteers and staff from the local members of the Caritas network immediately took action in support of the victims.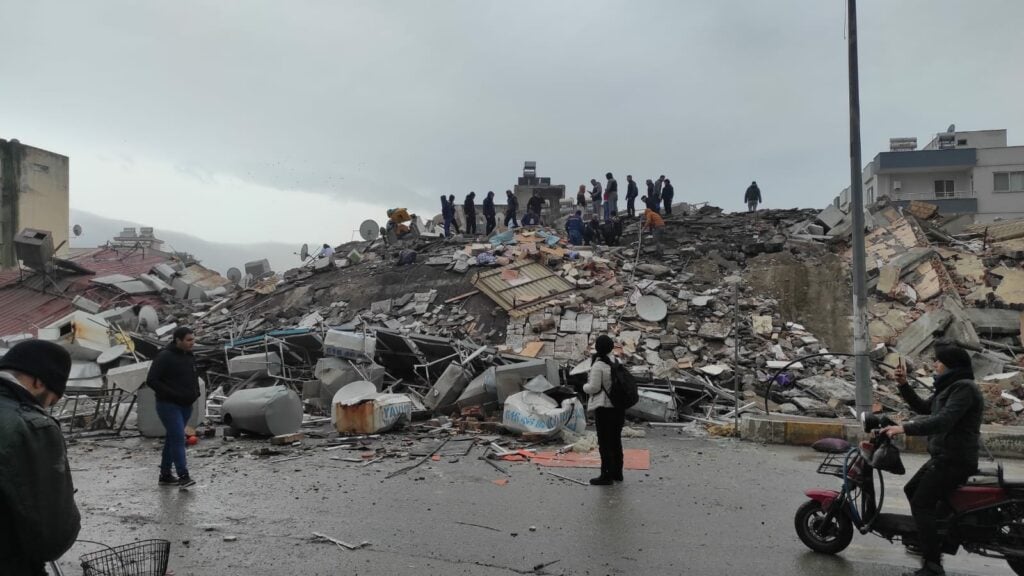 Immediately after an earthquake strikes, chaos reigns. Everyone in the immense disaster area has been hit, including those working for emergency services. Still, right after the initial shock, both professional aid workers and volunteers find the courage and strength to start working. They search for people under the rubble and provide survivors with warm blankets, meals and shelter.
Resilience
"Even the office of our local partner in Turkey has been destroyed," says Inge Leuverink, humanitarian assistance expert at Cordaid. "But I have noticed before, after catastrophes like these, how resilient our colleagues are. First, they make sure everyone is safe and then they start distributing food and water."
Freezing cold
The timing of this earthquake is particularly cynical. The cold weather is hindering relief efforts and many survivors remain in peril because now they are exposed to the cold. Leuverink: "Wherever they can, our colleagues provide blankets and shelter in the public buildings that are still standing."
Cordaid is a member of various international networks of aid organisations, such as Caritas Internationalis and the ACT Alliance. Our humanitarian experts are currently working with the local partners to find out how we can best support them.
Scale up
"Right now, the assistance is still fairly small-scale," says Inge Leuverink. "Our partners are doing everything they can, but as soon as the infrastructure improves, we will scale up the aid. There are so many needs. For the time being quite a lot can also be purchased locally. Therefore, money is absolutely the most important and most effective form of aid at the moment."
Fundraising campaign
Together with several other Dutch humanitarian organisations, Cordaid takes part in a major national fundraising campaign in the coming weeks. Cordaid will use the proceeds to support its partners in Turkey and Syria.