It almost seemed as if the crisis in Ukraine had disappeared from the news, if it weren't for a Dutch referendum on The EU-Ukraine Association Agreement. However, the humanitarian disaster in the country remains ever so poignant: 1.6 million people have been displaced and 3.1 million people are dependent on aid – mainly the elderly, the chronically ill and children.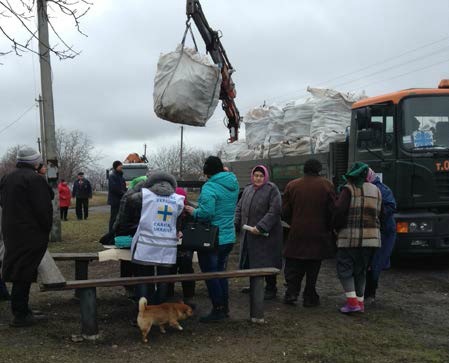 Although there are still no massive international aid operations, Cordaid and three other members of the Dutch Relief Alliance (DRA) provide better housing, health care and food for 25,000 Ukrainians. "We are a humanitarian organization. Where people are in need, we step into the breach", says humanitarian aid coordinator Paul Borsboom.
Only 3% of what is needed
The UN calculated in the Humanitarian Response Plan for Ukraine that about $300 million is needed to provide the most urgent aid. Only 3% of that amount has been paid by Member States.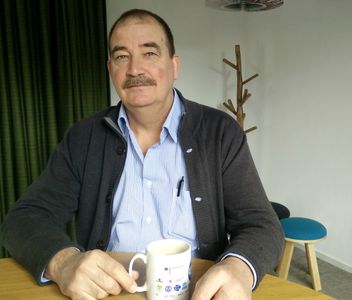 Ukrainians in the region along the long front line in the east are literally left in the cold: their homes are damaged, the heating does not work, money circulation is going awry so pensions will not be paid and people have nowhere to go for medical care.
Active Dutch aid organizations in buffer zones in the front area
"That is why in August and September of last year we decided to provide emergency aid together with the Dutch government," Borsboom explains. Four members of the Dutch Relief Alliance – Dorcas Aid International, Cordaid, Save the Children and Terre des Hommes – are now active in the east. With our joint support, we reach more than 25,000 displaced people in the buffer zones, where there has been heavy fighting.
Their houses are shot, they cannot go to a bank to withdraw money, cannot go to a doctor and they cannot protect themselves against the cold.

Paul Borsboom, aid coordinator
Housing, food, health care
The aid focuses on food, health care and housing, during six months, from December 2015 until the end of May 2016:
More than 20,000 displaced persons will receive clothes, bed linen, fire wood and other (financial) support to get through the winter and help renovating houses damaged by war (especially windows and roofs);
Over 5,000 displaced persons will receive food aid;
2450 displaced persons will get their essential medications, will get access to doctors and will be able to visit mobile medical centers for psychological support.
Provide aid, irrespective of politics
Borsboom: "It is now relatively quiet in the east. But remember that 1.6 million people have had to leave their homes, either to seek refuge in government controlled areas, or to flee to rebel territory. We work in those border areas west of the front line, which are government controlled. The people's houses there are shot, they cannot go to a bank to withdraw money, cannot go to a doctor and they cannot protect themselves against the cold. That is why the help we provide with the Dutch Relief Alliance is of great importance.

Conflict map of Ukraine. The Dutch Ministry of Foreign Affairs strongly advises against travelling to the red area. Source: Ministry of Foreign Affairs
The international community is afraid to get involved in this politically sensitive conflict. But we are aid workers. Irrespective of all the politics you can only conclude that a humanitarian disaster is taking place and that we have to act on it."
Almost out of budget
Borsboom hopes that the aid can be continued after May, when the relief project has been completed. "We need money for that. The DRA has separate budgets for acute disasters and protracted conflicts such as the one in Ukraine. But we are almost out of money for Ukraine. It remains to be seen whether the government will make money available. We hope so!"
In late March, Paul Borsboom will visit Eastern Ukraine to see what has been achieved so far and how we can continue to help the needs of those who have been hit hardest by the conflict.
Read more