This video will give you a deeper understanding of the use of the Electronic Health Records Information system, how facilities have embraced it and what the ministry's plans are to scale up.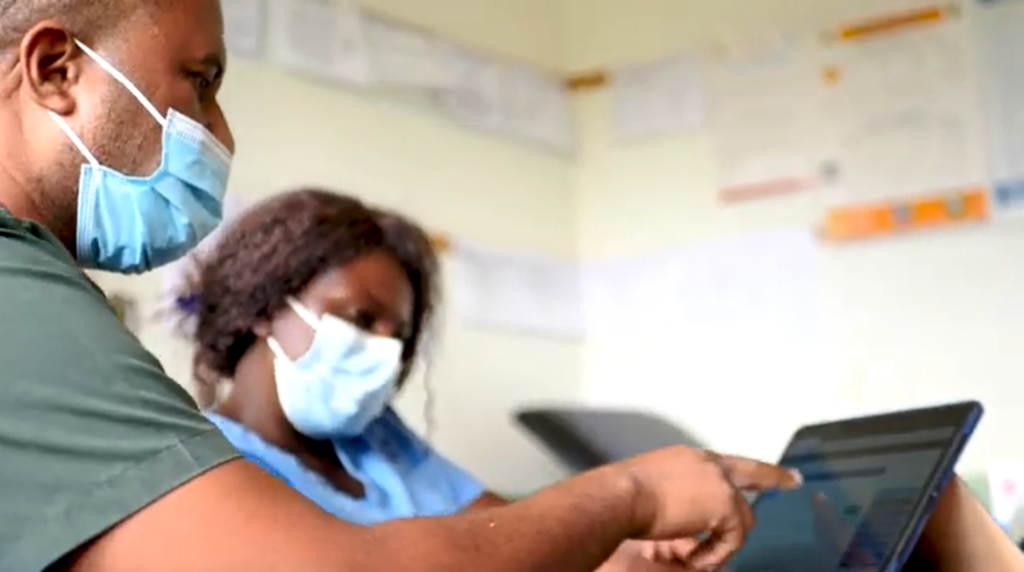 When the Covid-19 pandemic swept the globe, also in Zimbabwe health workers had to come up with creative measures. For the safety of their patients, as well as for their own well-being.
Adequate personal protective equipment proved to be vital to reducing the rate of COVID-19 infections among staff in clinics and hospitals.
With additional funding from the World Bank Global Financing Facility, Cordaid Zimbabwe procured personal protective equipment to support the Ministry of Health and Child Care to better prepare and respond to COVID-19.
To ensure accountability, avoid pilferage of resources, and ensure that the equipment reaches the last mile, Cordaid and the ministry trained healthcare workers on the existing Electronic Health Records Information system (EHR) to track the stock distributions.
Unique Identifiers in the form of barcodes are assigned to the protective equipment which will be tracked in the system as commodities are distributed from the main pharmacy to the different wards and subsequently to the healthcare workers.
In addition, text messages will be sent to a sampled number of health workers extracted from the EHR system to verify the receipt of the equipment.
Watch the video: