Each year, on August 19th, we celebrate World Humanitarian Day. This day is dedicated to humanitarian professionals all over the world and commemorates those who have lost their lives working for their cause. On the occasion of this year's World Humanitarian Day, the Cordaid office in the Ethiopian capital of Addis Ababa organised a training session on the three essential pillars of humanitarian work.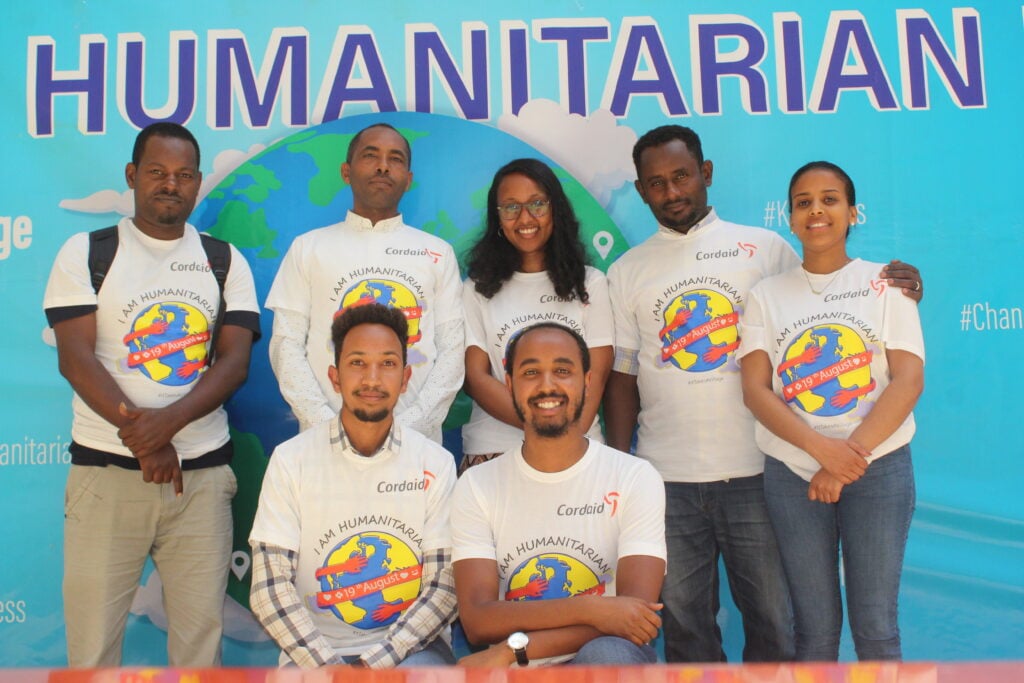 World Humanitarian Day is a campaign by the United Nations Office for the Coordination of Humanitarian Affairs (OCHA). Apart from commemorating and celebrating achievements, the organisers hope to educate the public on humanitarian issues and mobilise politicians and resources to address urgent needs. This year's theme of the day was: #NoMatterWhat.
Values and humanitarian principles
On its website, the organisation explains: "On this World Humanitarian Day, we will reaffirm our commitment to the values and humanitarian principles that guide us and show that we stand shoulder to shoulder with the communities we serve, no matter who, no matter where and #NoMatterWhat."
With this in mind, Cordaid Ethiopia organised a one-and-a-half-day training for programme staff and implementing partners to better comprehend the basic concepts of locally-led action, humanitarian standards and the Humanitarian, Development and Peace Nexus.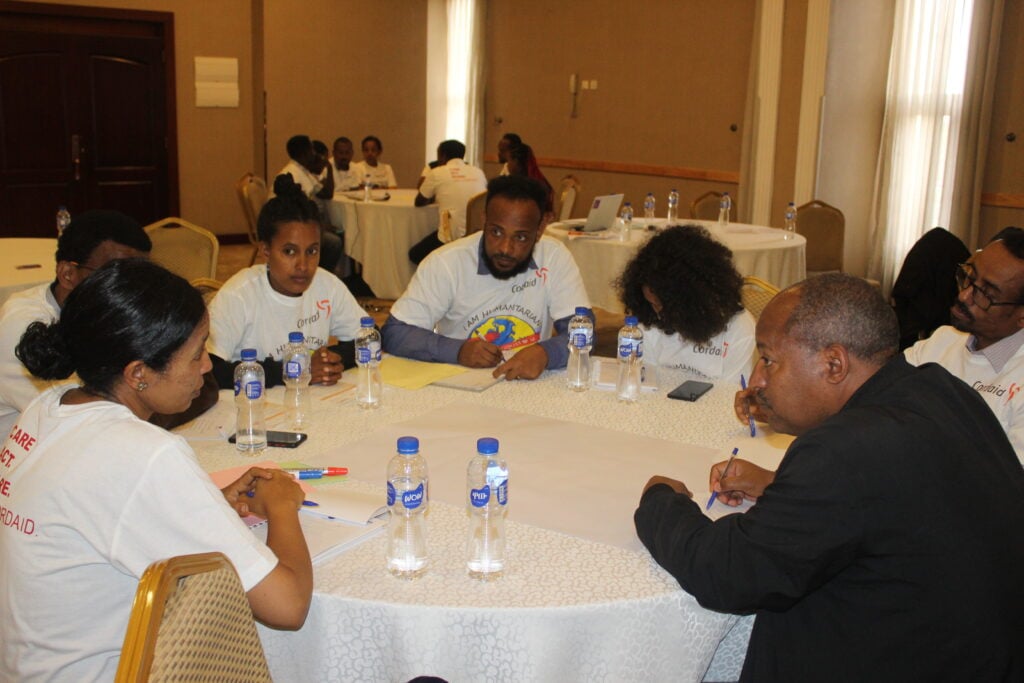 "Given the complex conflict and the humanitarian issues we face in our country, I think that what was discussed during the training is relevant and timely", says Mengistu Gonsamo, participant and head of the peacebuilding programme at Norwegian Church Aid. "The topics linked to one another and the discussions add value to our future plans. I will be participating in the triple nexus platform with donor groups and UN agencies, to further share and build on what I have gained from this meeting."
Working towards a brighter future. #NoMatterWhat
With the firm belief that collaboration and knowledge sharing are essential to improving humanitarian interventions, the session provided a valuable platform for the partners and staff to exchange insights, share experiences, and develop innovative strategies.
Cordaid Ethiopia looks forward to continuing collaborative efforts, building stronger partnerships, and making a lasting difference in the lives of the people we serve. Together, we can create a brighter future for Ethiopia and the world. #NoMatterWhat.