On February 6, large parts of Turkey and Syria were hit by a devastating earthquake, killing more than 57,000 and severely impacting the lives of millions. Cordaid's experts on humanitarian assistance teamed up with local partner organisations to set up a relief operation.
In recent months, Cordaid has been providing shelter, clothing, food, hygiene kits, financial support and psychosocial support in both countries. However, many families on both sides of the border still do not have a proper roof over their heads. They live in tents and other improvised accommodations, waiting for their homes to be restored.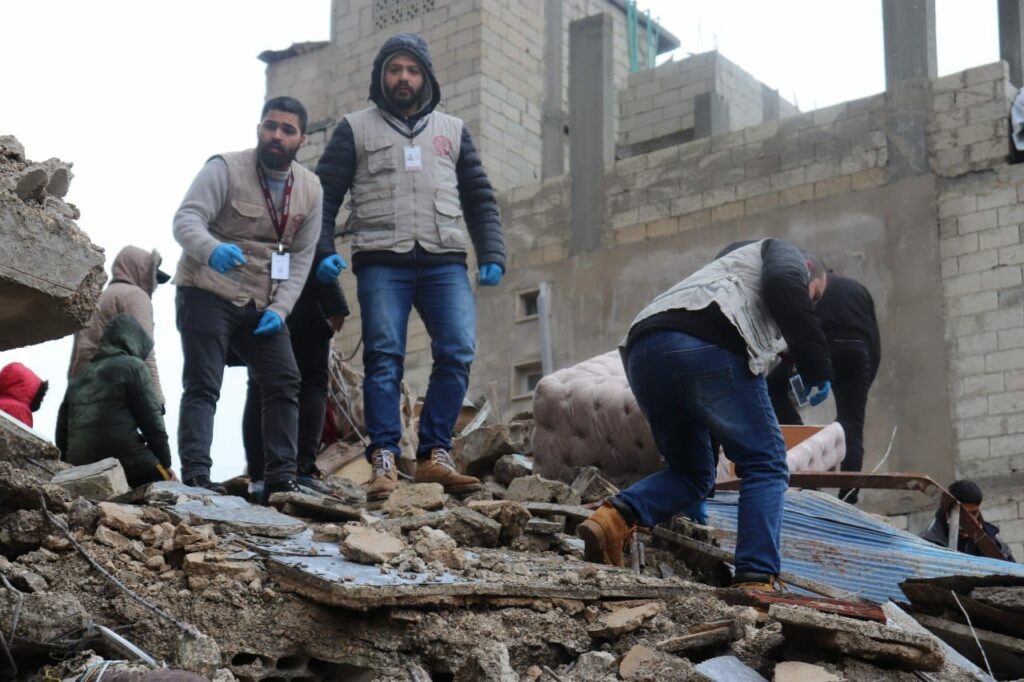 "War is no longer the hardest thing my family has had to experience in recent years", Yasmine says. The Syrian mother of three fled Latakia to find shelter in Homs, a city already largely in ruins due to the destruction caused by the conflict. "The worst part is that we have to risk our lives again and again. That we have to move once more and that I have no control over my life and that of my children."
Trauma upon trauma
The underlying tragedy of the disaster is that many victims already struggled with major challenges before the earthquake. Yasmine ran away from home because her parents didn't approve of her relationship. Later, her husband left her and she couldn't count on her family anymore for financial support. She had to flee several times and after the destructive tremors, Yasmine and her children ended up in a small room in a deserted and unsafe neighbourhood in Homs.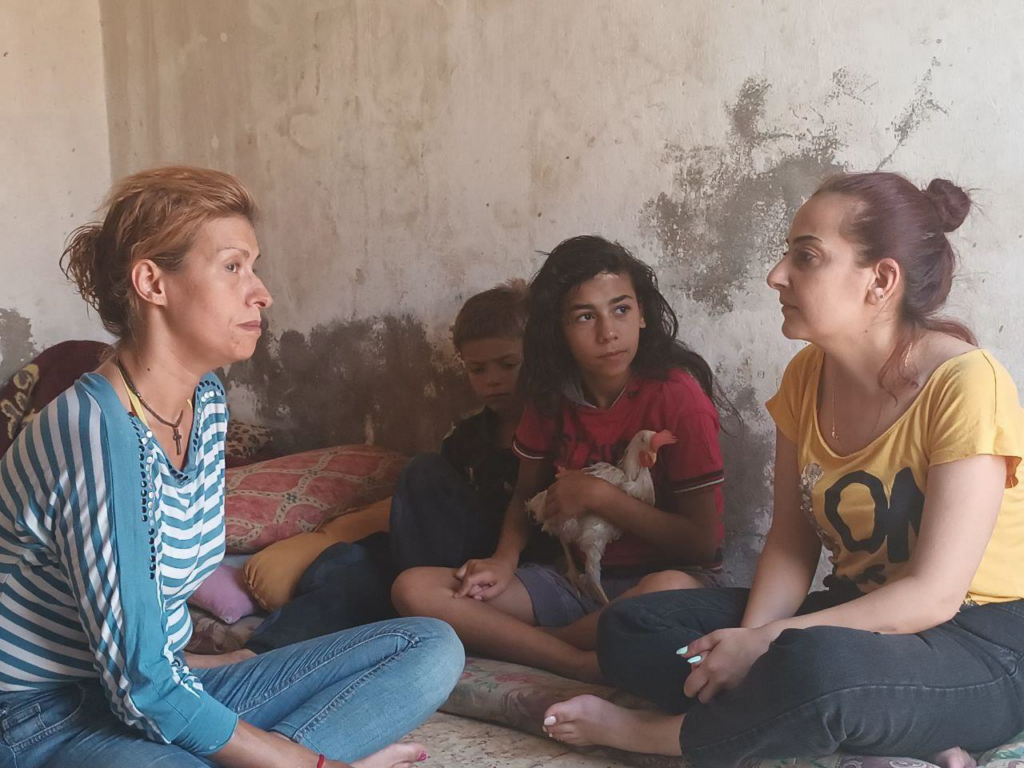 Cordaid's Syrian partner supports Yasmine and her children with meals and essential goods such as mattresses and hygiene products. The volunteers keep in touch with her and offer psychosocial support in a safe environment to help the family deal with traumas.
Yasmine's story is one of many. Even in a relatively safe country such as Turkey, the most harrowing testimonies often come from Syrian refugees who have moved from an already difficult situation into an almost impossible one.
Dilşad Turan of Cordaid's Turkish partner SEVKAR, manages the programme in the hard-hit region of Hatay. She is based in Istanbul and regularly visits the disaster area. "Immediately after the earthquake, the circumstances in Hatay were awful," Dilşad remembers. "A month later, some areas had regained access to electricity, but the lack of water remained a major problem. Still. Many of the underground pipes have been repaired, but people cannot always count on safe drinking water.
Extreme weather is also a big challenge. Sometimes we are dealing with 45 or even 50 degrees Celsius. Can you imagine? The unreliable power supply prevents people from being able to use their fans and air conditioning. It often doesn't work at our office either."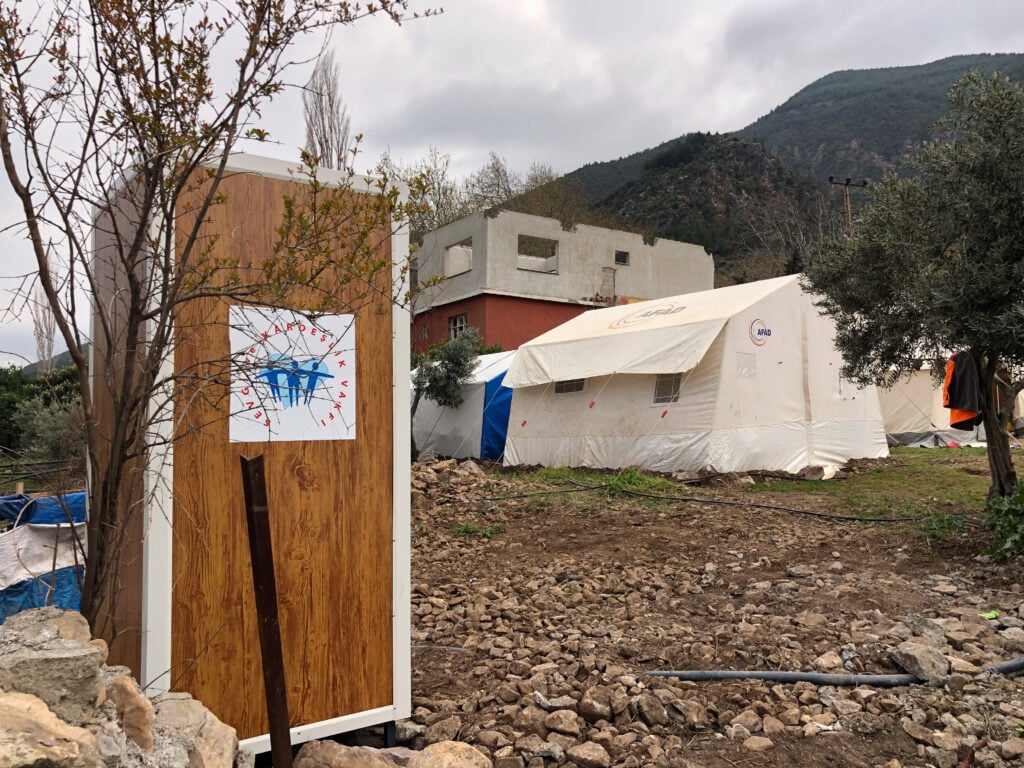 Despite the tough working conditions, with Cordaid's support, SEVKAR has been able to help 18,550 people through various activities, including the distribution of water, hygiene products, medicines and vouchers for the local markets.
Tensions in the Turkish disaster area
In Hatay, you will find the so-called formal areas, where the government provides large-scale emergency assistance, and informal settlements that are mainly inhabited by Syrian refugees.
Dilşad: "That's where people live in the most difficult circumstances and that is why we mainly focus our activities on those places. The government forces people to move to the formal settlements, but many do not want to go there. First, they were worried about the hatred they would encounter from the Turkish population. Even we as NGO workers face aggression and xenophobia because we support Syrian refugees. Now they have other concerns as well. The containers are too small to fit a whole family and they do not feel safe in the collective areas. Lastly, they underline that there aren't enough latrines and showers in the formal settlements.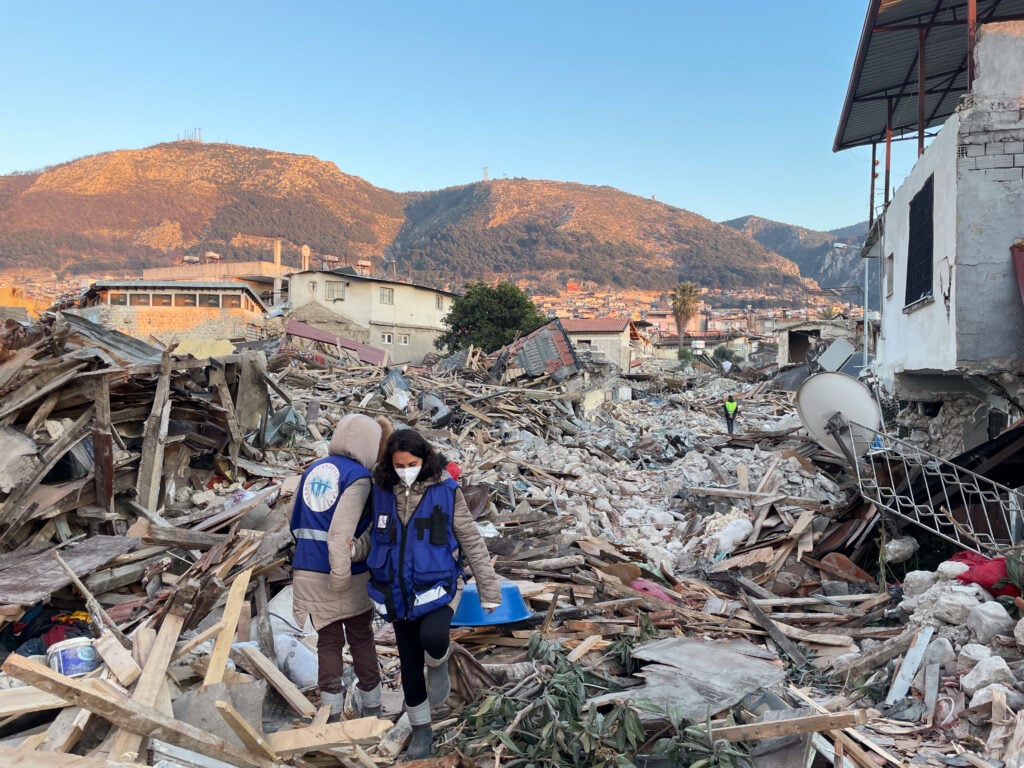 However, the informal areas are not necessarily safe either. Especially for children. There was a known case of a child drowning in a hole in the ground filled with water. People are living among the rubble of the collapsed buildings, which poses all kinds of threats to their health. But children face problems with neglect in the formal areas too. The container cities are mostly focused on providing shelter. You won't find many child-friendly spaces there."
Back to school
"Education is another problem," Dilşad continues. "Since the earthquake, the education system in Hatay has almost come to a standstill. Many of the schools that have reopened are in such bad shape that they cannot provide good education. That is why we will be distributing school supplies for children in the next phase of the project."
Also across the border, in northern Syria, Cordaid's partners often prioritise the well-being of children in their activities. Like millions of other Syrian children, 12-year-old Salwa and 11-year-old Mahmoud were already survivors of war, long before the earthquake destroyed their homes.
Fleeing the violence, their families had settled in a village on the Turkish border, near the epicentre. Salwa vividly remembers the moment when disaster struck. "Our house was shaking badly and I fell to the ground," she says. "A large closet was falling over and I was afraid I would get stuck under it. We ran out of the house and I tripped because the ground was shaking so much."
Mahmoud and his family camped in a tent for two weeks until they felt safe enough to return home. "I was afraid of another quake. We didn't dare to sleep inside. We thought the roof would collapse."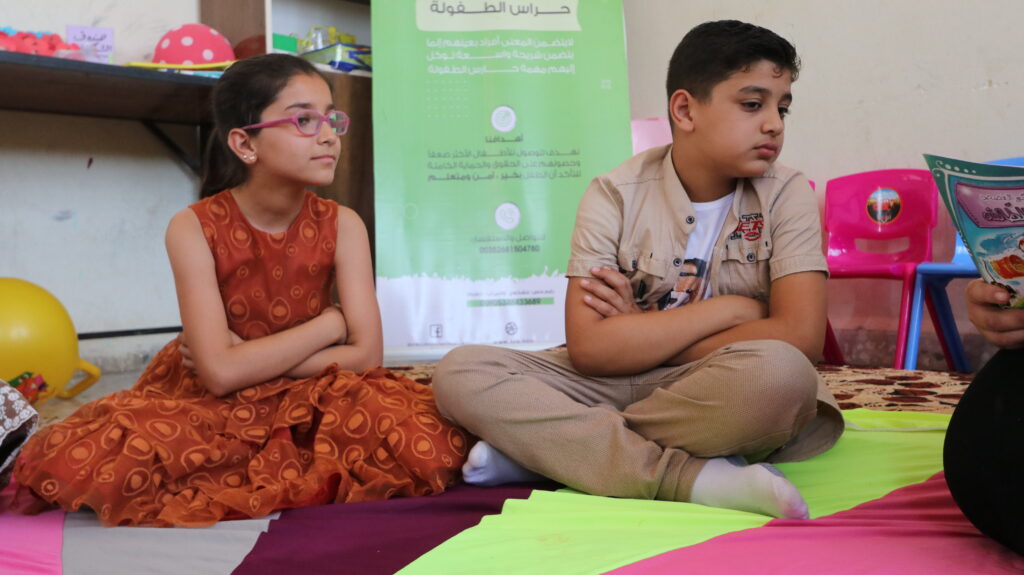 With funding from Cordaid, the local partner ensured that 15,651 children caught up on missed school hours in a safe environment. For Salwa, the school has also proved to be a refuge, where she was able to recover emotionally from a year filled with trauma. "It's my second home," she says. "I feel safe here. When I'm with my classmates, I can forget about the earthquake."
Since his return to school, Mahmoud also dares to look into the future again. "My favourite subject is math. When I grow up, I want to become an engineer, so I can rebuild the houses that have been destroyed."
Although currently, the affected areas are still suffering from the sweltering heat, many people are already deeply concerned about the approaching winter. In collaboration with its partners, Cordaid will provide essential goods to survive the winter cold. In both countries, humanitarians will continue to provide financial and psychosocial assistance and will restore homes, schools, water systems and health centres.