While some believe the ongoing US-Taliban peace talks could be the beginning of the end of Afghanistan's 17-year war, Afghan women increasingly voice their concern that hard-won rights could be bargained away. "After the 1996-2001 oppressive Taliban rule, the women of Afghanistan came out of the dark. We will never go back", says Mary Akrami Sahak, director of the Afghan Women's Network (AWN), Cordaid's longstanding partner in the promotion of justice and peace.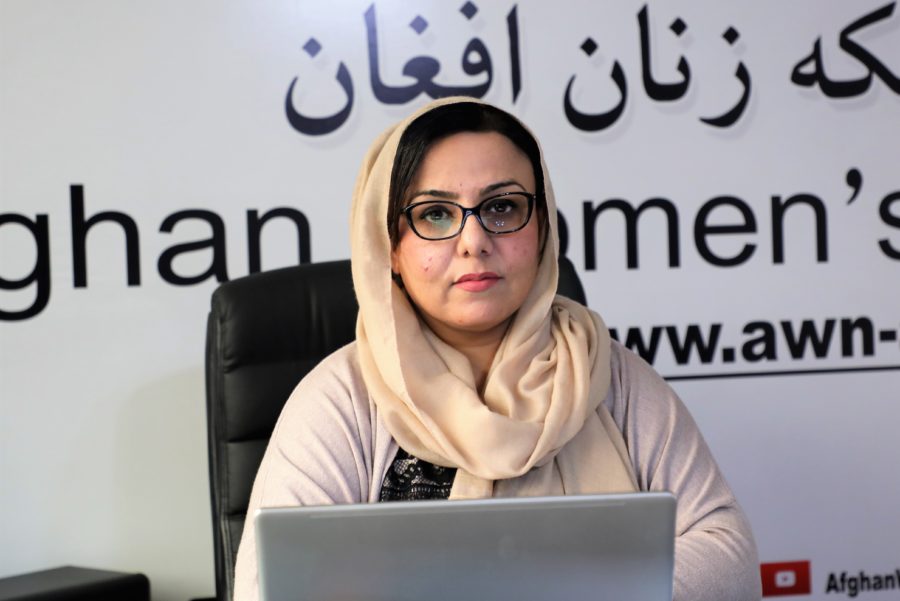 Recently, high-level talks with Taliban representatives took place in Doha, with the US Peace Envoy, and in Moscow, with Afghan opposition leaders. Though the absence of the government of President Ashraf Ghani on both occasions was conspicuous in the eyes of many, it's the absence of the Afghan civil society and women, in particular, that really undermine the outcome of the talks, according to Mary Akrami. "For me, these aren't peace talks as such, but preparatory talks at the most. None of the negotiations so far included women. None of the high-level participants had thoroughly concerted with the people they represent, the Afghan people, before going to the talks."
"We will never allow the bitter memories of the past to become realities again."
"It is unthinkable that the Afghan Women's Network would take part in any kind of discussion or negotiation", Mary Akrami continues, "without carefully listening to women in all corners of the country and bringing their concerns and demands to the table. So far, the so-called peace talks lack this kind of democratic legitimacy."
Nothing less than a revolution for Afghan women
Yet, there is a lot at stake. While news outlets mostly focus on deadly attacks, rising insecurity, and increasing Taliban control, Mary Akrami wishes to highlight the positive transformation her country went through after the Taliban regime was toppled in 2001. It's the gains of this transformation – nothing less than a revolution for women – that she fears could erode if the current man-only negotiations with the Taliban continue. "It's incomparable", she says. "Before, women were hardly allowed to leave their houses. Today, we can walk freely, without a burqa and without a male escort, throughout the country. Before, there was not a single school for girls. Today more than 250.000 girls go to private schools and universities and millions of girls go to public schools. The scale and quality of women's education are even better than the pre-Taliban era."
3500 activists from all walks of life
And the list goes on. Access to justice has increased, there are safe houses for women in many parts of the country. And political participation – with women ambassadors, ministers and members of parliament – is growing. The Afghan Women's network, with over 150 member organizations and 3500 activists from all corners and walks of life, has been at the forefront of this struggle for progress. And nothing will keep them from defending it.
"Before, there was not a single school for girls. Today millions of girls go to school."
"Every individual member of AWN represents hundreds of other women", Mary Akrami explains. "Together we stand for all Afghan women, which is more than half of the country's population. In every province we take to the streets, we push for reforms and we shape policies. We advocate for the involvement of women in peace processes in the provincial and national peace councils. The constitution and democratic institutions are on our side. We will never allow the bitter memories of the past to become realities again. Peace can never come without justice, and a peace deal that does not warrant women's rights is not a peace deal."
Girl schools in Taliban controlled should re-open
In Taliban controlled areas, bitter memories have already become realities. After the US-Taliban talks in Doha, the Afghan Women's Network clearly stated that trust-building measures of the Taliban should include the re-opening of girl schools in areas they control. They should protect women's NGO offices from attacks and ensure that female health workers have access to their place of employment. So far, there are few signs of improvement. Forced displacement, indiscriminate violence on civilians, stoning of women and men, closing schools and the erasure of women from public life are common in Taliban controlled areas, according to AWN's statement.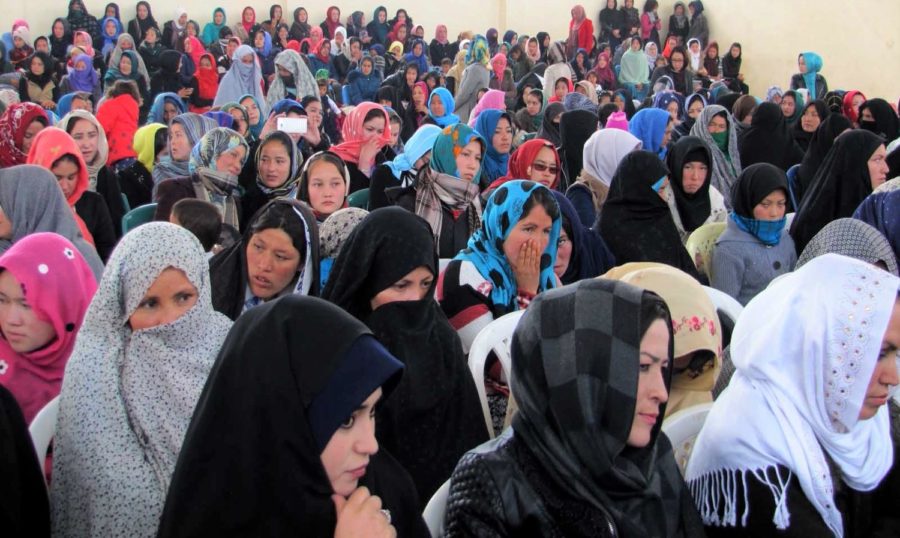 Estimates as to the size of the Taliban controlled territory vary, from 4% at the end of 2017 [] to almost 15% at the end of 2018. This does not include contested areas, where government and rebel troops are fighting for control.
Clear demands
To protect what Afghan women have gained and to prevent the further dissolution of women's rights, Mary Akrami and her network of courageous women, have come with clear demands. No peace deal should undermine the current democratic and public institutions. "These institutions have provided employment to women, educated them, given them skills, lowered their mortality rates and have provided them with relative security", they say. "No peace deal should come with restrictions on women's employment, freedom of movement and autonomy. If it did, this would not only curtail women, it would be disastrous to the country as a whole. No peace deal should suspend Afghanistan's commitments to the international and regional legal instruments and laws that safeguard women's rights. Any peace deal has to prevent the infliction of physical punishment such as public stoning, flogging, and executions."
"We have changed and twe have changed our country"
These demands are the outcome of intense concertation among women in all 34 Afghan provinces. "I traveled to 15 of them in the past 6 months", Mary Akrami explains. "Every village, every woman looks at peace from a different angle. But the demands in our statement reflect common concerns. And everywhere, women stand up and raise their voices. We are no longer the generation of the '90s. Afghan women have changed and we have changed our country. We will not allow backward minds to meddle with our country and with our lives. This week women from all over the country will gather in Kabul. We have one message to all men in Afghanistan: We, women, will not go back. And we call upon all women around the world to support us. It's the unity and solidarity of women around the globe, that can truly set things in motion."
Cordaid and the Afghan Women's Network
The Afghan Women Network is a partner in Cordaid's five-year strategic partnership (2016-2020) with the Dutch government, 'Dialogue&Dissent'. This partnership promotes dialogue between citizens and their government on sensitive issues, such as security, women's rights and access to justice. Cordaid focuses on conflict-affected countries where there is limited space for dialogue.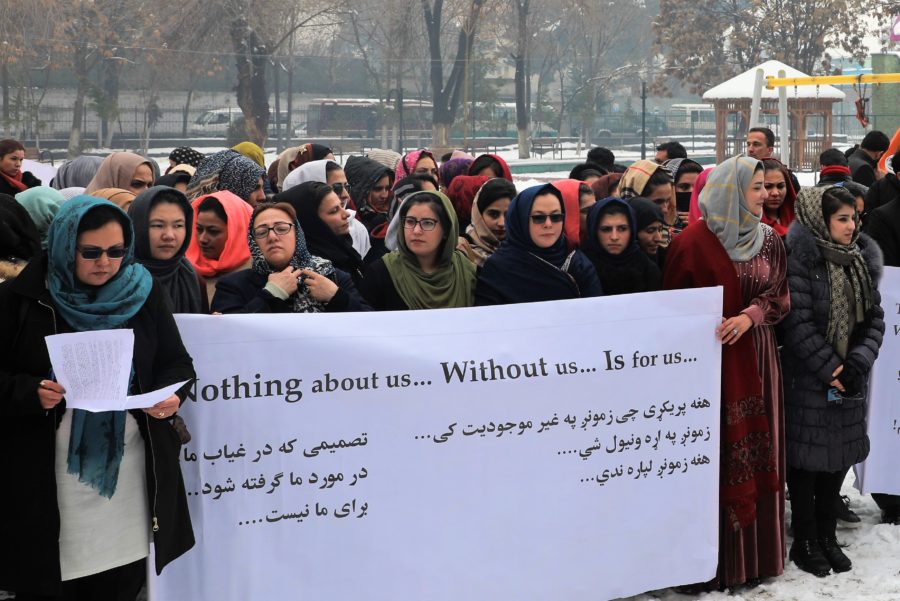 AWN has been advocating together with other CSOs forums for meaningful participation of women and youth in peace talks. Their work paid off with more women representatives in the Provincial Peace Councils (PPCs) and the High Peace Council (HPC) in 2017, and in 2018 another success was achieved with the establishment by the Afghanistan Government and High Peace Council of a Youth Committee under National Peace Advisory Board. This new Youth Committee is providing an important platform for youth representatives to raise their voice and give constructive inputs for the peace talks and several representatives of youth groups linked to Cordaid partner AWN have become a member of Youth Committee.
Read more
Go to Cordaid's Afghanistan web page. Or go to our Inclusive Peace web page.