Floods, droughts, excessive rainfall, forest fires and heatwaves are tangible consequences of a changing climate. The climate concerns every single person on the planet. That is why global representatives are discussing the unprecedented challenge of climate change at the United Nations Climate Change Conference in Glasgow, also known as COP26.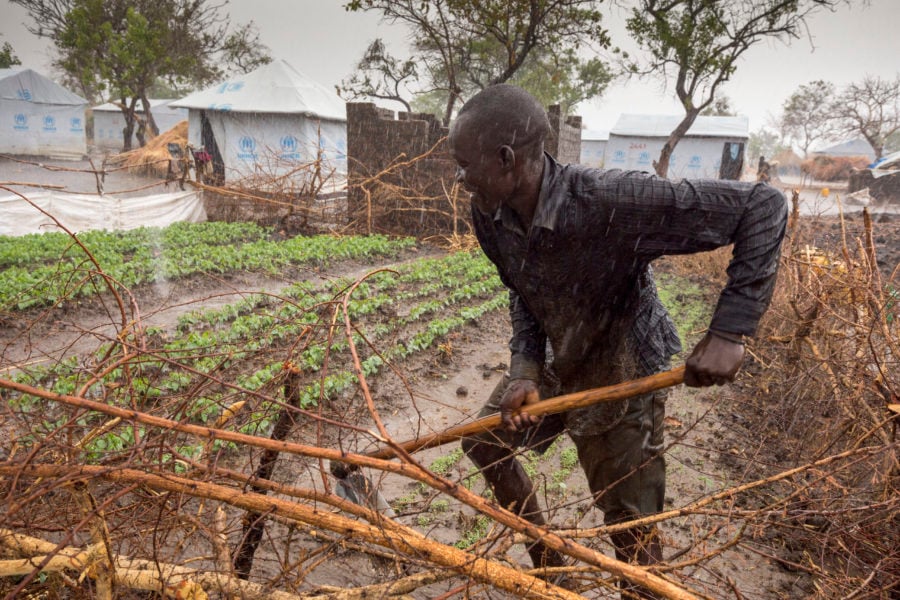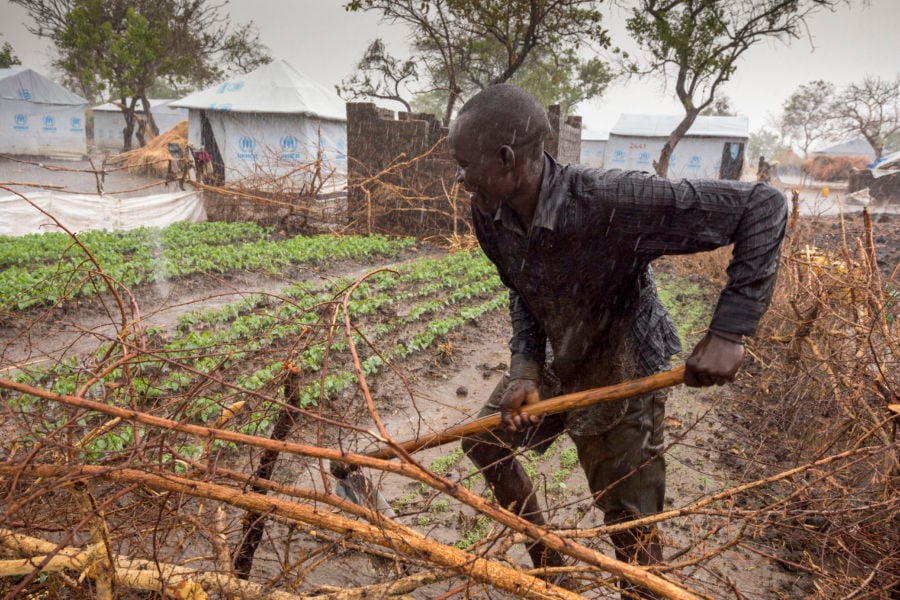 The climate crisis, sustainability and food security are essential and urgent topics in all countries in which Cordaid is active. Therefore, we have published the policy brief Climate Justice. No time to waste!, in which we campaign for fair climate finance, a fair zero-carbon economy, effective protection of internally displaced people, and the promotion of climate-resilient agri-food systems.
We've also asked 3 questions about climate change to 3 of our own experts from 3 continents: Asia, Africa and Europe. Meet Eliza Sthapit from Nepal, Margot Loof from the Netherlands and Isaac Bwiire from Uganda.
How does climate change affect your country?
Eliza Sthapit: "Nepal is a landlocked country, high up in the mountains. This makes us very vulnerable to climate change. We endure many flash floods and landslides. These hazards are often triggered by snow and ice melt in the mountains and unpredictable rainfall during the monsoon. Climate change affects the development of our country. For example, almost all electricity in Nepal comes from hydropower, which is being seriously jeopardised by landslides and floods. Also, when bridges are being destroyed, remote communities will be cut off, as those bridges are the lifelines for hard-to-reach areas."
Isaac Bwiire: "We have begun to experience the extremes over the last ten years in Uganda. We have seen various episodes of extreme drought. Because of this, many people lost their access to water. On the other hand, we also have regions with rivers that are flooding, which hadn't happened in the last 30 years! Last year, a hospital was washed away in the area of Mount Rwenzori. And in case of prolonged rains, we face the danger of landslides as well. Many families have become displaced because of this. On top of all this, we suffered a desert locust infestation last year."
Margot Loof: "Also in the Netherlands, we are facing the threats of climate change. We've had two summers with extreme heat and drought. And this year there was excessive rainfall in the border area between Germany, Belgium and the Netherlands. Rivers were flooding and towns have been destroyed. The Netherlands is a country below sea level, which makes us vulnerable. Although we seem to have it under control now, we should prepare for a future with rising sea levels in mind."
Is COP26 known in your country? And how do people perceive this conference?
Eliza: "The government of Nepal is quite active on COP26. It wants to make its climate vulnerability clear on this global platform. Nepal is collaborating with the Least Developed Countries Climate Change Group, and with other governments across the Himalayan region. Millions of people are living on flat planes in the Himalayas, and they are extremely vulnerable to the consequences of the melting glaciers. The government can't stop natural hazards from happening, but it's working on disaster preparedness with the communities. COP26 is mostly known among government, NGOs, and businesses. The people we work with in rural areas haven't heard of it most of the time, even though it's precisely their voices we should hear the most."
Isaac: "The Ugandan government is very keen on COP26. The government has used it as an opportunity to speak out about its climate ambitions. There's a lot of attention for it on radio and TV. However, the thing is, 80% of the people in Uganda live in rural areas. All this information from the government is not really trickling down to the communities. People don't know about it; they don't see any action. There's a lot of talking, but nothing's happening. It would be a good step if climate finance would become accessible at the local levels of the least developed countries. In that way, we can really put ideas into practice and work on climate adaptation."
Margot: "Since 2016 the Dutch government has been working on the implementation of the Paris Agreement. Climate meetings have been organised between the government and the private sector to discuss how to reduce carbon emissions. But both the government and the private sector don't do enough yet. There was a court case by environmental organisation Urgenda against the Dutch government. They won and now the government is finally forced to reduce greenhouse emissions. In general, we notice that the Dutch are becoming more active on this topic. People are taking to the street to protest, also a lot of young people."
How does climate change impact your personal life?
Eliza: "Every winter we used to have problems with electricity problems. We are used to having a lot of power cuts. But 2015 was a really tough year in our history. We had blackouts up to 16 hours a day! We also didn't have enough gas and petroleum because of blockages by India. In that year I really felt how vulnerable as a country we are: if hydropower fails, we completely depend on power import. On a more personal note, it was also in that year that I started cycling to work because I simply didn't have fuel for my scooter. Ten kilometres up and down, every day. I was really scared to start cycling in Kathmandu because we don't have any cycle lanes. A bicycle is the least prioritised means of transport here. Despite all this, I continued cycling. It's a small sacrifice to make as a person in the fight against climate change. Now we also see cycle lanes appearing in some parts of Kathmandu."
Margot: "In the Netherlands we also see people taking small steps. People are eating less meat, they travel by train or bike, and they buy second-hand clothes. In order to reduce carbon emissions, I've installed solar panels for my own energy supply. A lot of people also try to create awareness about the fact that we need to act now. An example of this is the Climate Pilgrimage to Glasgow, in which I also participated."
Isaac: "I come from the lowlands of Uganda, close to the highlands. Because I know about climate resilience through my work for Cordaid, I taught the people in my region some tricks. We made a long pole and painted it in two colours: green and yellow. If the water reaches the green part, everything's fine. When the water comes all the way up to yellow, we need to move to a higher place to stay safe. One morning we woke up, and the water had already reached far above the yellow part. There was a flood. People had to flee and farmlands and houses were destroyed. Knowing that a river can flood overnight, just like that, made me realise we really have to improve our early warning mechanisms fast."