December 10th, is the International Day of Human Rights. Exactly 70 years ago the Universal Declaration of Human Rights was adopted by the General Assembly of the United Nations.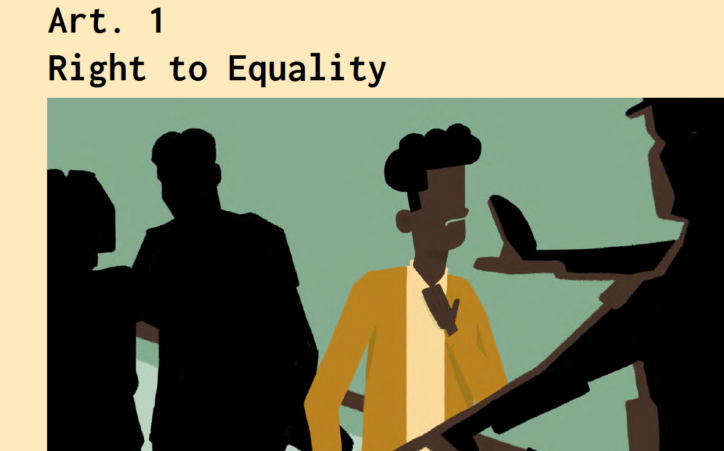 Cordaid and Kompass commemorate this historical and inestimable event by highlighting the original intention of the Universal Declaration. According to Eleanor Roosevelt, one of the driving forces behind the declaration, human rights begin in small places close to home.
Download the cartoons here.
Human rights problems, also in The Netherlands
The Netherlands has a global reputation for being a tolerant country. 70 Years after the adoption of the Universal Declaration of Human Rights, the term 'human rights' in the Netherlands is mostly associated with problems in foreign countries. However, also in this country, problems with human rights still exist.
Citizens sometimes face issues with the law or a bureaucratic government which are not immediately recognized as human rights problems. Human rights are often discussed in abstract and legal terms, but in reality, they are concrete problems people experience close to home on a daily basis.
The cartoons depict human rights problems in The Netherlands and are based on the research of UN reports. All the articles of the declaration are still relevant to this day, also in The Netherlands. For each article, there is one cartoon, but of course, many more situations and problems might be imaginable.
Are you willing to make an effort for human rights in your own country?
At the One Young World conference in The Hague in October 2018, this declaration was adopted. Young professionals from all over the world added concrete examples of what you can do to improve the situation in your own country. Will you commit as well?
Watch this video about the The Hague Youth Declaration on Human Rights: