A recent report by the OECD (Organization for Economic Cooperation and Development) shows that funding for development assistance reached a record level of USD 204 billion in 2022. However, this increase is due to the fact that donor countries spent this amount within their own borders.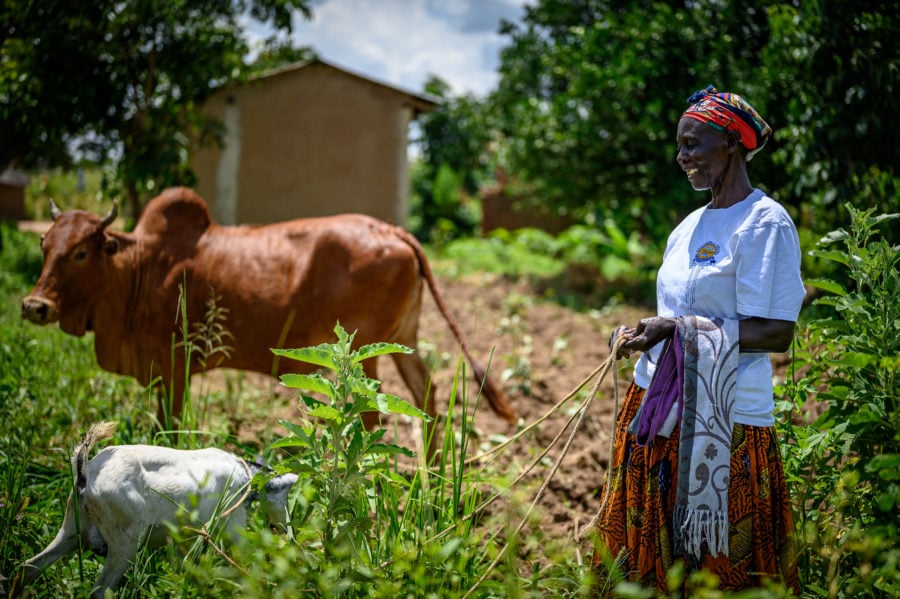 Global efforts to combat extreme poverty are seriously undermined if a large part of the available resources for development is spent domestically, state Cordaid and The ONE Campaign.
Extreme poverty is on the rise, funding for development is falling
The data shows that funding for development assistance to countries in Africa fell by more than 7% last year, despite the continent's strong need for support.
"Extreme poverty is on the rise for the first time in decades, yet funding for development is falling," says Sara Harcourt, Director of Development Funding at ONE. "Reports about record levels of official development assistance are in fact a mirage because the huge increase in domestic spending means that more and more money is being diverted from its proper purpose."
Escalating crises
ONE and Cordaid find it inconceivable that fewer funds will go to developing countries to tackle domestic issues. Especially now the world is dealing with a number of escalating crises, such as climate change, conflicts, economic stagnation and the ongoing consequences of the COVID-19 pandemic. Harcourt: "Donor countries should ensure that their development budget goes towards supporting low-income countries to directly address poverty and its root causes."
It is clear that a significant part of the increased ODA (Official Development Assistance) does not reach developing countries. This is in large part due to higher costs for the reception of refugees in the donor countries, which reached an all-time high of USD 29.3 billion. That is 14.4% of the total ODA in 2022.
Do not finance asylum costs with ODA
If we exclude the costs of the support for refugees in donor countries, the Dutch ODA budget has increased by 20%. Although both organisations welcome this development, the Netherlands is no exception to global trends: 14.6% of the total ODA budget remains domestic.
"An increasing percentage of the Dutch development budget is being spent on the first-year costs for asylum seekers in the Netherlands," says Paul van den Berg, Political Adviser at Cordaid. "Those funds are no longer available to support refugees and displaced persons in the countries and regions of origin or to eliminate the root causes of conflict and climate change. It is vital that we support people fleeing conflict and instability, but this should not be funded with the ODA budget."