Over the coming weeks, in a five-chapter series, we will share an inside story of Mosul, Iraq's second biggest city. It will be told through the eyes of former Cordaid employee Othman Khalil, who grew up in the city during the Iraq War and survived occupation by ISIS. In love with his maimed city, he began humanitarian work right after the liberation battle. And he hasn't stopped since.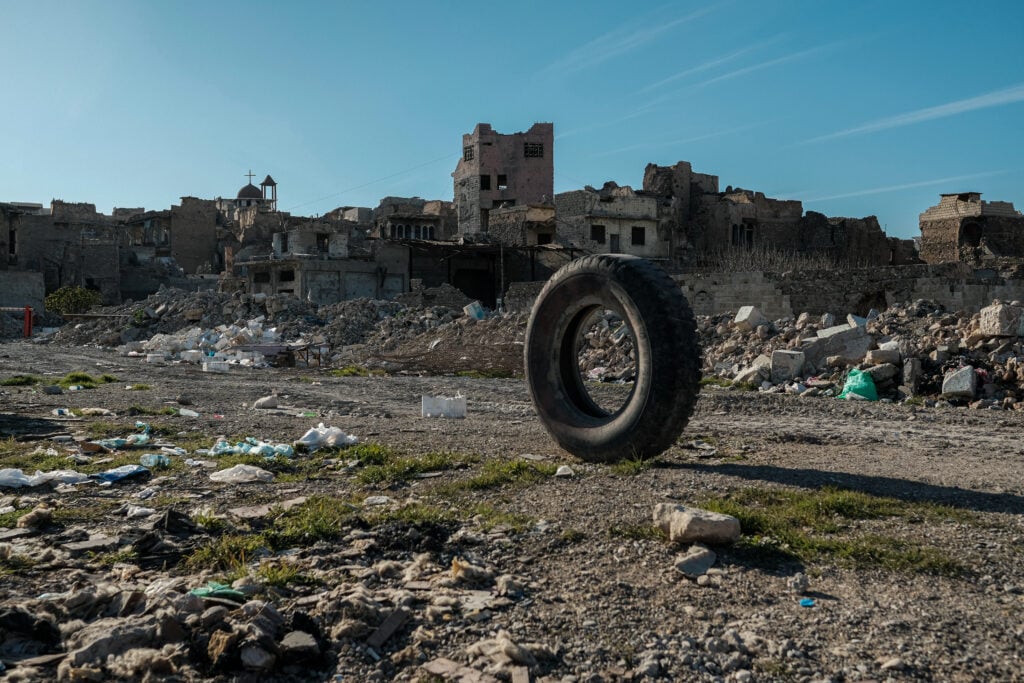 His story starts right after 2003, when, still a child, a US-led invasion launched the Iraq War and set in motion wheels of power that would wreak utter fear and destruction over the city. Othman has seen the rise of extremism, and the take-over of his city by jihadist fighters. He was a young man during the Battle of Mosul, the retaking of the city from ISIS' clutch in 2016/2017. It was the largest urban conflict since World War II.
That battle liberated the Maslawis, as Mosul's citizens are known. But three quarters of their houses and buildings were damaged or destroyed. They were free to live and to grieve their dead in a pile of rubble. Free to start from scratch.
'The squirrels'
As free as it gets, that is, with the traumas they carry. With the armed militias that rose to power after the liberation, now surveying city life. With the checkpoints. With ISIS cells still carrying out attacks, and neighbouring countries pulling a lot of strings. For Maslawis, freedom is a relative thing.
The majority of them are Sunni muslim families. Stigma, for having lived and survived in Mosul under Sunni ISIS rule, clings to them. Years after the liberation battle, they still grapple with a bad reputation outside Mosul. It robs them of opportunities and a fair chance to move on.
'We're used to setbacks', they say. Maslawis are known as 'the squirrels', always stockpiling stuff for survival, preparing for sieges and sanctions. It became a habit, these past centuries, ever since outsiders with ill intentions decided to honour their city with a visit or a somewhat longer stay. The Mongols, the Ottomans, Saddam's troops and informants, and, more recently, US troops and Islamic State fighters.
Then and now
The crazy thing is, they do start from scratch, again and again. When we visited the old city in 2019, it was still a place of ghosts. Silence permeated the marrow, through to the bone. The market consisted only of one man and his melons, selling nothing to no one. When we were there in February 2023, welcomed and taken on a tour downtown by Othman Khalil, the same market area was buzzing and bustling, hooting, coughing and laughing like a souk should, offering coffee, tea and good food, car and shisha fumes aplenty. Clothes were colourful. There were sounds of music. Men slipped their way through narrow sidewalks full of stands. Women too, bare faced. Under ISIS, that would have been like walking on the moon. The city was alive.
First-hand answers
How did people cope and survive under ISIS? What was the effect of military operations, concocted thousands of miles away, on families, mothers, kids? And above all, how did the city start rising out of its ashes? Othman, a born Maslawi who worked with Cordaid for several years, knows the answers to these questions first-hand.
As a young boy he saw the US troops and the green light from their laser guns. When ISIS came and life froze, he was about to start university. Nearly four years later, he survived the liberation battle, by hiding with his family for hours on end while one house after another in his street was blown to smithereens.
The university of life
Then, instead of graduating at uni, he turned himself into a humanitarian professional. First, by doing para-medical ambulance work, taking care of the dead, the dying and the wounded. Then, after the immediate emergency phase, he joined international agencies, including Cordaid, and got involved in youth employment and business development programmes, both in Hawija and in the Mosul area.
Over the years, he and his colleague aid workers supported hundreds of farmers, business owners and young graduates in pursuing their ambitions and starting a new journey, individually and collectively as citizens of the same city.
"Moving on after the horrors and the destruction starts with having an income and employment. This is about much more than money," he says. "Business brings movement and interaction between people who were isolated, divided and crippled by terror for years. It allows people to send their kids to school again. It brings health in body and brain."
A story that concerns us all
Over the coming weeks Othman will take you on a journey and share an inside story you have not heard before. His path, from skinny, underfed Iraqi boy to self-educated aid professional, is also the story of the fall and rise of Iraq's second biggest city. It's also a shard of dark 21st century international power politics, not filmed from the outside by a drone camera or a news outlet, but told from the inside, which, in the case of conflict, is the truest side of reality. As such, it is a story that concerns us all.
A tribute to many
Othman shared his story one February morning in the cosy corner of a coffee & bookshop in Al Majmooah, Mosul's university neighbourhood. "If I had done this interview in the days of ISIS," he said, "they would have killed me on the spot."
In essence, Othman's story could be the story of many of Cordaid's staff. Our work, our operations, our responses, are planned and carried out by professionals who are living the realities of conflict and insecurity on a daily basis. Often, they come from the crisis areas themselves, be it in Yemen, Eastern DRC, South Sudan, Afghanistan, or other places. They are Cordaid's backbone, and nerves, our brains, heart and muscle all in one. Othman's story is therefore also a tribute to them.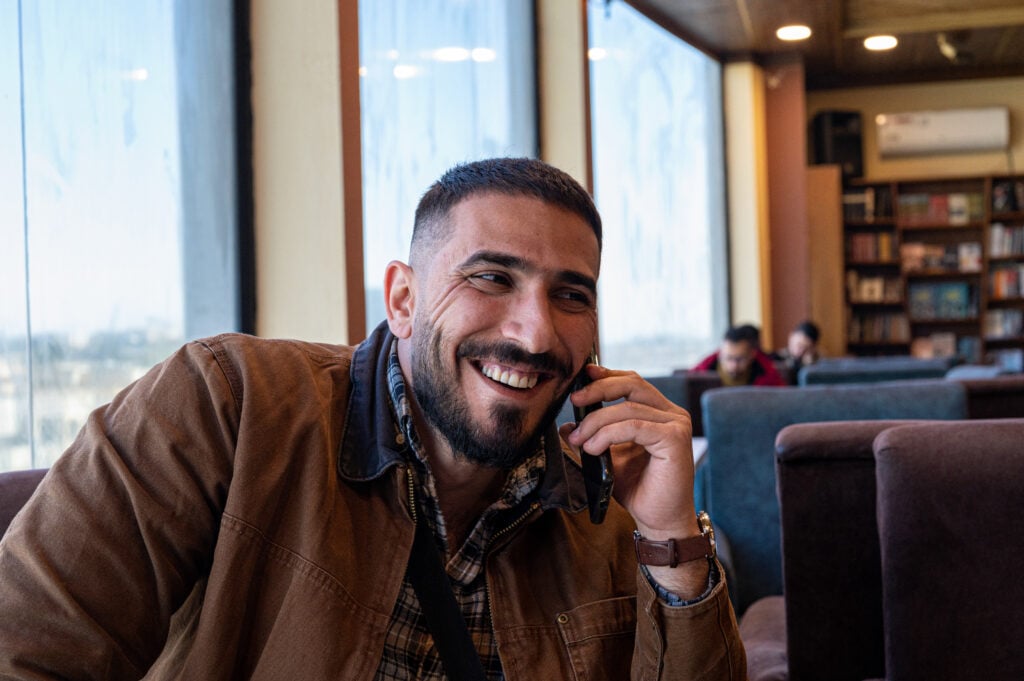 Stay tuned!
Every week, starting on 18th August (just before World Humanitarian Day), we will publish a blog of Othman's story on this website as well as our LinkedIn. Stay tuned for this fascinating journey.
Text and images: Frank van Lierde / Cordaid