In this first episode of our new podcast, journalist Frank van Lierde and expert on health systems, Maarten Oranje, have an in-depth chat about how you can sustainably improve health care in fragile and conflict-affected regions.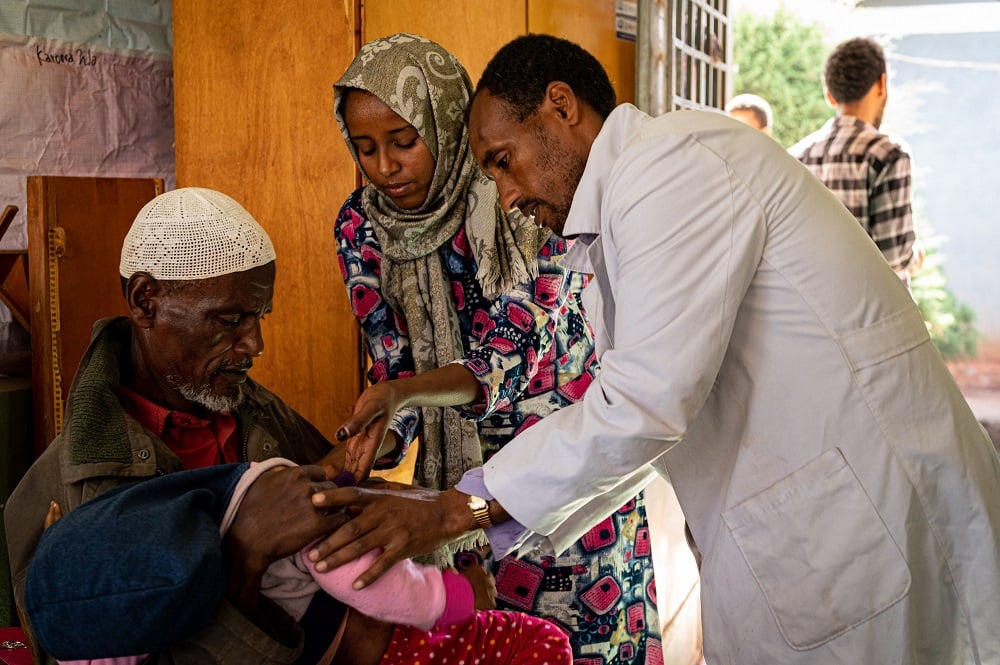 They zoom in on a specific area they have both visited, a health centre in Jimma, Ethiopia, to practically illustrate what effective methods organisations can use to ensure quality health care in challenging contexts.
Because We Care: the podcast about international cooperation and humanitarian assistance
In a world full of conflict and crises, we need to discuss international cooperation and humanitarian assistance. How do we handle the major challenges of our time in the areas of health, climate, poverty and security? In this new podcast series, experts from the NGO sector exchange their experiences and ideas.