With the support of Cordaid, EVE Organization brought together 50 South Sudanese women to articulate the interests of women. They issued a collective statement. What they want is gender parity and effective participation in reconciliation processes and peace and nation-building.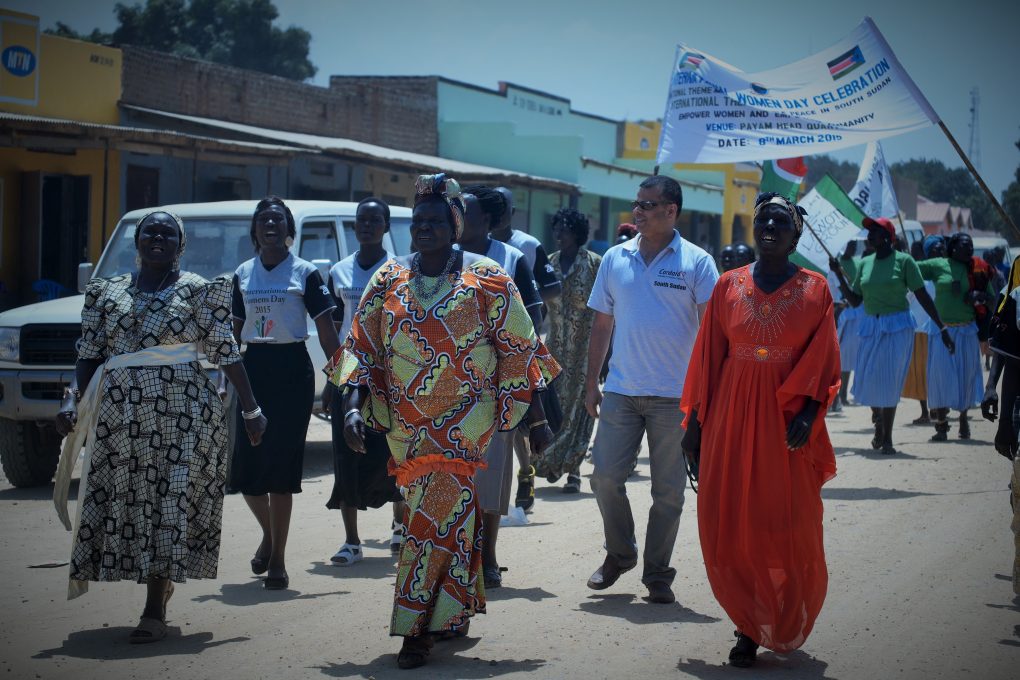 Years of conflict have undermined the promotion of equal rights and the ability of women to actively participate in the development of South Sudan and contribute towards sustainable peace within their communities and on a national level.
Women's voices aren't heard
Up to now, women's voices have not sufficiently been heard in the processes leading to and the implementation of the Agreement on the Resolution of Conflict in South Sudan (ARCSS).
Women expressly demand that a mechanism is set up to deal with cases of Gender Based Violence.
Upcoming important events, such as the National Dialogue and the potential revitalization of the ARCSS, are windows of opportunity for South Sudanese women to improve and reposition the role of women in the continuous peace-building initiatives in South Sudan.
On September 15, EVE Organization and The South Sudan General Women Association and the National Transformational Leadership Institute (NTLI) convened a meeting at the University of Juba, with support from Cordaid and Norwegian People's Aid. 50 South Sudanese women came together to articulate the interests of women and chart a clear plan for their effective participation in peace, reconciliation and nation-building.
Call for more gender parity, inclusivity and prevention of GBV
They directly address IGAD (the East African trade bloc), the National Dialogue and other leaders of South Sudanese peace initiatives, and call for more gender parity and inclusivity in the peace processes. They expressly demand that a mechanism be set up to deal with cases of gender-based violence and that all warring parties should hold perpetrating soldiers accountable and take all measures to prevent this.