This month, a new 3-year project has been launched to strengthen civil society for inclusive participation in development and local governance in Burundi. The project is funded by the European Union and will be implemented in two provinces by a consortium of three partners: ADISCO, OAG and Cordaid.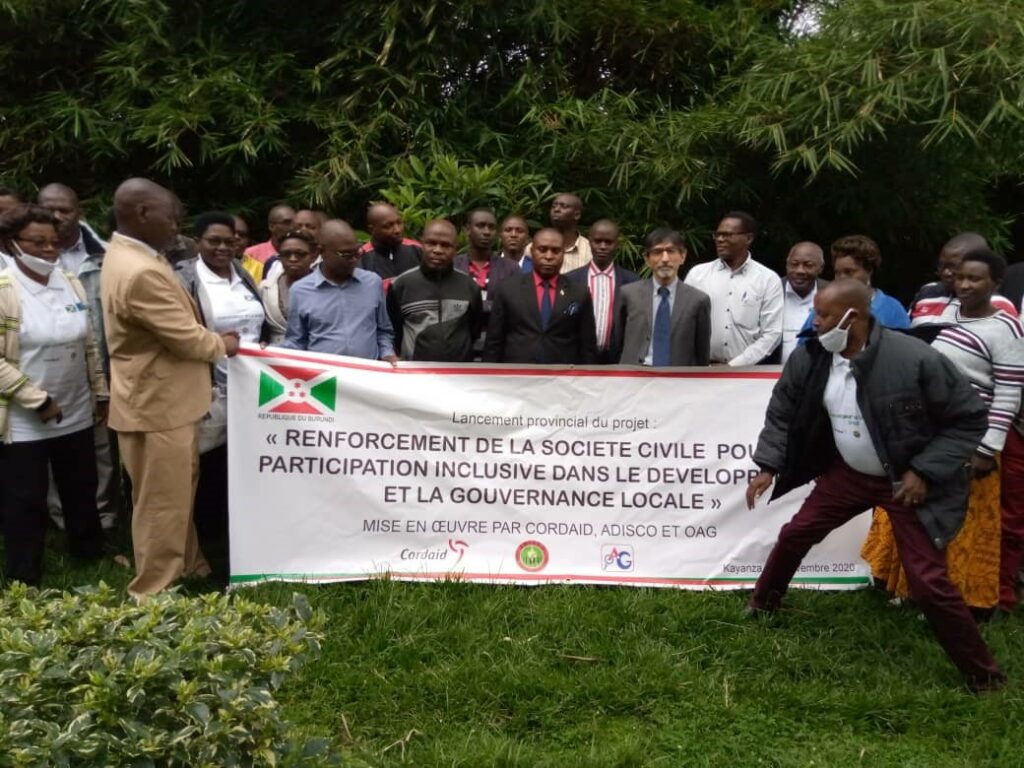 Burundi has been struggling with a political crisis for many years now. The ensuing political blockade pushed Western donors to establish strong sanctions, which increased the fragility of the economy, the lack of foreign exchange and the price of imported products. This situation further impoverishes an already poor population, in one of the most deprived countries of the world.
Reliable actors
Civil society organisations are recognized as efficient, reliable actors in the process of planning, implementation, and evaluation of development plans for local governance.
That is why the three implementing partners have divided roles best suiting their experience and expertise to give Burundian organisations the means to take centre stage in the process of bringing about positive change in their country. Women and youth will also be involved in the process of defining and implementing policies at the local level.
Capacity building
Cordaid's role is to build the capacity of civil society organisations and local authorities. ADISCO will be involved in the development of civil society organisations and the socio-economic integration of women and youth, and OAG will develop actions related to cooperation and dialogue between civil society and the authorities.
At the end of the 3-year period, the organisations hope to have created and strengthened thematic clusters and sectoral groups, supported municipalities in the preparation, updating and evaluation of their so-called Communal Plan of Community Development and supported initiatives led by civil society.
Visit our website regularly or subscribe to the newsletter below to stay updated on this project.