Since the beginning of the full-scale invasion in Ukraine, Cordaid and its partners in the Caritas network have been responding to the crisis. On June 6, another chapter was added to the Ukrainian tragedy: an explosion at the Kakhovka dam in the Kherson region caused massive flooding. The number of affected people was estimated between 16,000 to 40,000. With support from Cordaid, local relief organisations are addressing their needs.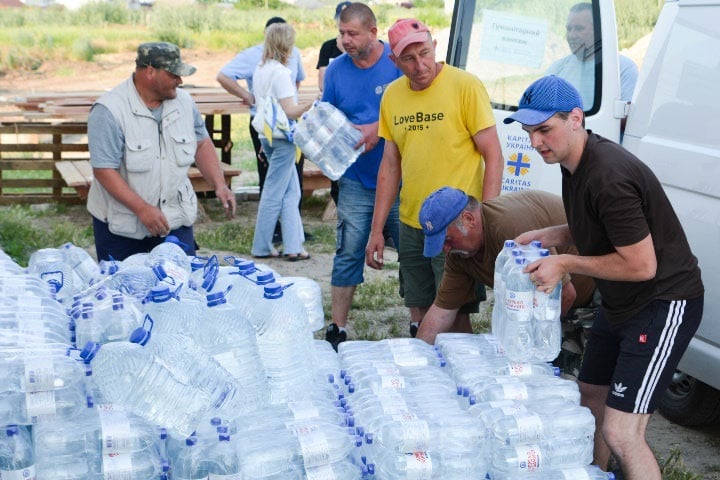 Water pollution is one of the main challenges in the area. Multiple industrial facilities have been damaged and leaking chemicals pose a threat to the health and lives of the population. The low water level in the Kakhovka reservoir also severely impacts the water supplies in the affected cities and villages and even far beyond them.
Responding to the Kakhovka disaster
The local Caritas organisations started responding immediately after the explosion. They have been providing assistance in hard-to-reach areas in the Kherson, Dnipropetrovsk and Mykolaiv regions. Cordaid has successfully raised funds among its constituency in the Netherlands and contributes €500.000 to the various humanitarian activities of Caritas in Ukraine.
Assistance provided to the people in the flooded regions (July, 2023)