Every year, around Easter, Cordaid organises a debate with female thought leaders who share their wisdom and provide us with inspiration for our work across the globe.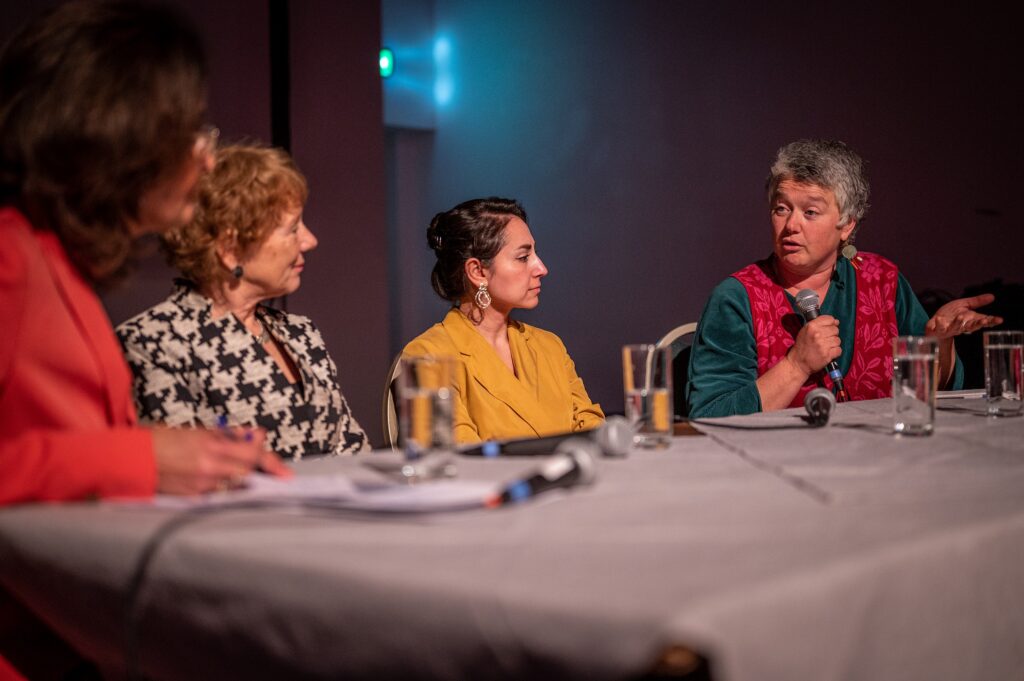 The story of Easter includes the story of three women who were the first to discover that Jesus had overcome death and who brought the good news of a new beginning into the world.
Women were, are and will be always vital witnesses, messengers and actors in bringing change to the world, although this is not always recognised.
That is why Cordaid chose this year's theme to be: Crisis and resurrection, the need for a feminist perspective on bringing about change.
Watch this video of the event:
The three wise women discussed a wide variety of challenges, such as polarisation in the political and public debate and how a feminist perspective could lead to inclusive, equitable solutions.
This year's wise women were
Speakers:
Bea ten Tusscher, Special Envoy Dutch Ministry of Foreign Affairs on Freedom of Religion and Conviction
Niloufar Rahim, General practitioner, Ambassador Connecting Diaspora for Development, and Board Member of the Keihan Foundation
Evelijne Bruning, Director of The Hunger Project NL
Moderator:
Kathleen Ferrier, Former Member of Parliament and Chair of the Dutch UNESCO
The story of the three wise women
In this animation video, created by Notion, you will learn more about the inspiration and the thought behind the annual Three Wise Women debate.
The Three Wise Women podcast
If you were not able to attend the event but would love to hear what these wise women had to say about an array of vital topics, you can also listen to the entire debate on Spotify.