Climate change poses a great threat to the existence of smallholders in Rwanda. On top of that, the COVID-19 pandemic has propelled these already fragile communities further into economic hardship. These challenges compel farmers, NGOs, and governments to think outside the box.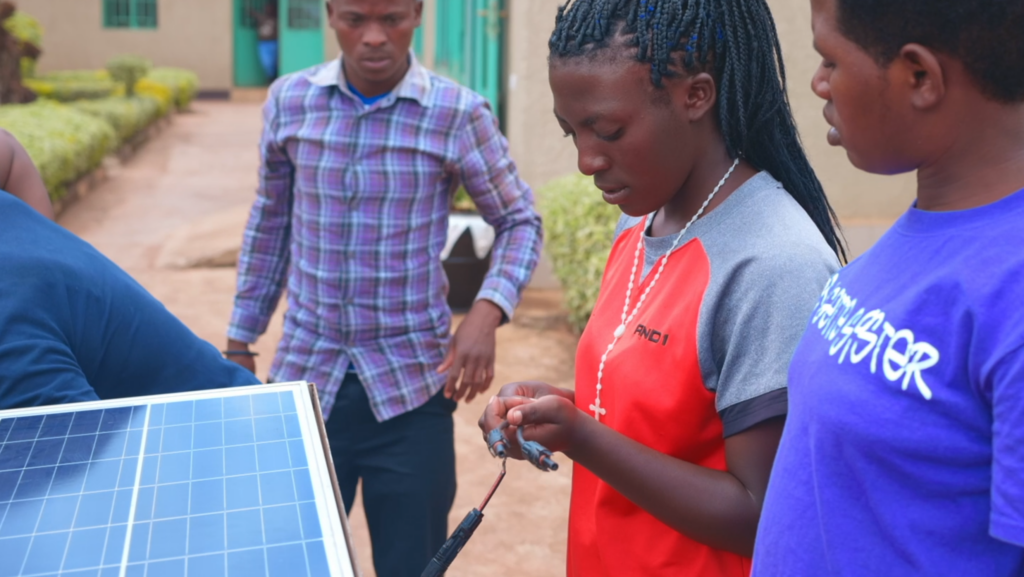 Strengthening the resilience of smallholders against disasters, requires innovation, the willingness to challenge the status quo, and the ability to bring together different actors for a common goal.
In the STARLIT Project, funded by IFAD, Cordaid Rwanda developed an innovative approach to making farmers more resilient, by improving access to agricultural equipment, and financial and digital services.
Watch this short documentary about the STARLIT project:
Through digital services, we train farmers to increase their production and improve their business skills. Our support to access financial services enables them to purchase vital equipment, such as solar-powered irrigation systems. This ensures that farmers can irrigate their plots during prolonged droughts and increases food security.
The project has also developed a business model that involves youth as service providers to ensure the sustainable use of equipment while creating employment opportunities.