Climate shocks and environmental degradation are pushing communities that contribute least to global climate change to the very limit. With them, Cordaid seeks to turn problems into solutions. But more action is needed. Especially by those who are heating up the planet.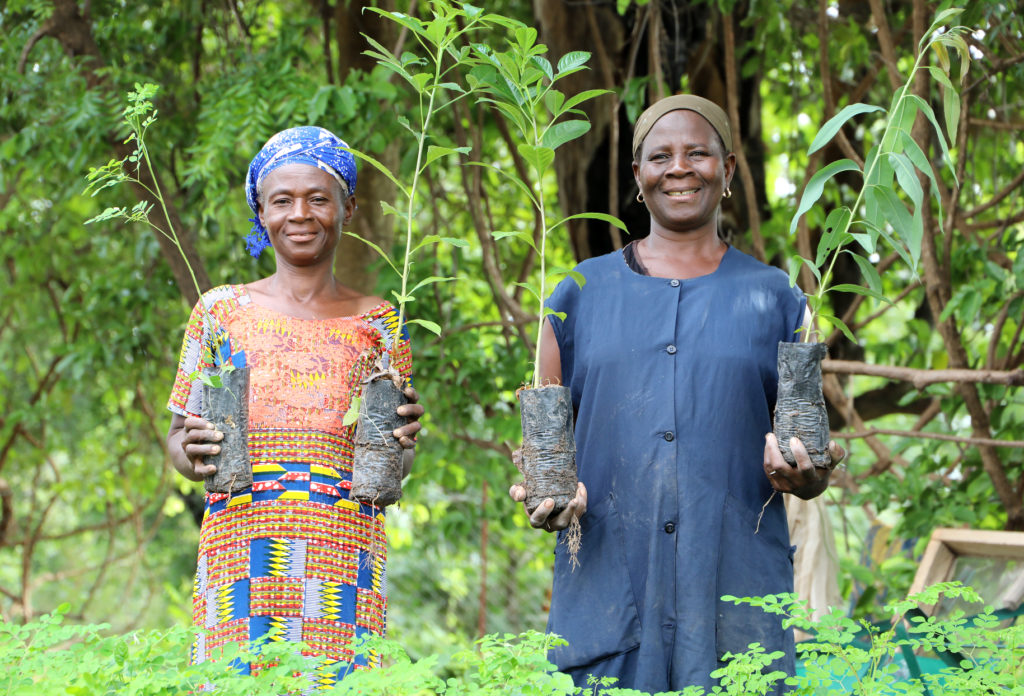 With conflict and inequality, climate and environmental crises are among the root causes of hunger and malnutrition. Over the past couple of years, the effects have been spiraling. In 2021, 193 million people were acutely food insecure, according to the sixth edition of the Global Report on Food Crises. That is an increase of 40 million compared to the previous high in 2020. Chillingly enough, the report did not (yet) take into account the Ukraine crisis and its impact on food security in Africa and other continents.
Backbone of the global campaign against hunger
To address acute food crises, the international community, including Cordaid, is providing humanitarian assistance, albeit with increasing funding gaps.
On a more systemic and sustainable level, smallholder farmers and local farming communities are the frontline food security workers of the world. They are the backbone of the global campaign against hunger. Supporting them is an important part of Cordaid's sustainable livelihoods programmes. In their efforts to adapt to climate change and to preserve and protect their environment.
"Thanks to the plant nursery we can now produce plants to sell. This allows us to be self-sufficient. At the same time, we contribute to preserving the environment. We now know how to protect and preserve plants and trees for future generations while continuing to make a profit from them."
On World Environment Day, we invite you to travel with us to Burkina Faso, Afghanistan, Bangladesh, and Iraq. And to see how farmers, producers, and other community members are dealing with climate and environmental adversities. And how we are supporting them in their urgent search for solutions.
Shea butter producers in Burkina Faso
In West and East Africa, almost 20 million women are estimated to work in the shea sector. The shea nut butter they produce is an important food, cosmetic, and medicine ingredient. "Collecting the nuts and processing them into butter is hard, but it gives us an income", says Maïmouna Adana, shea butter producer in Burkina Faso. "It means we can send our children to school."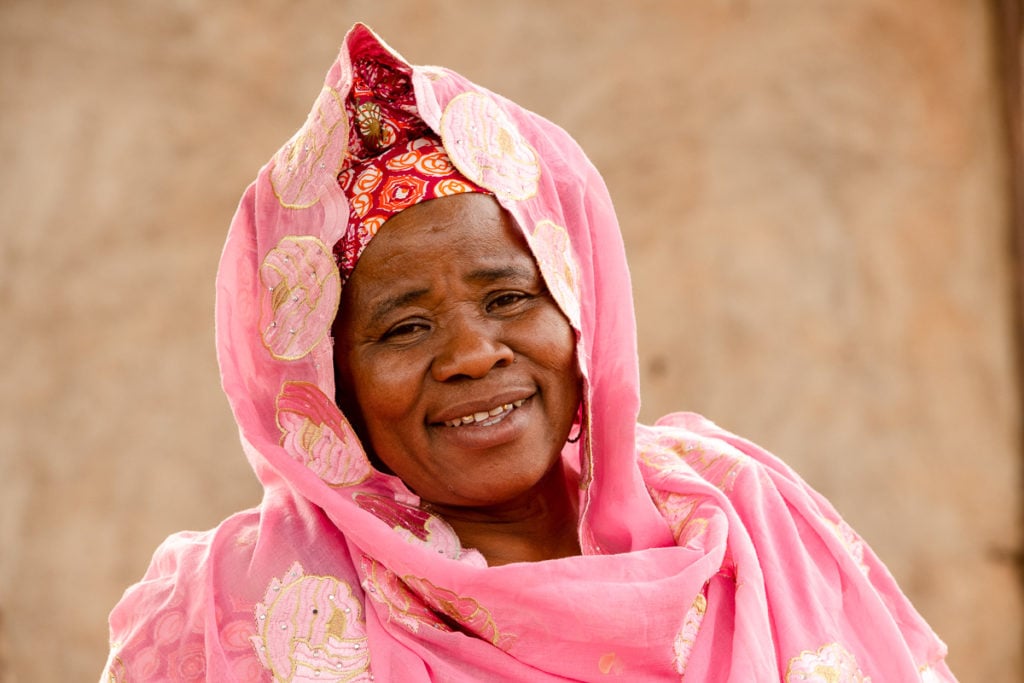 But desertification and logging for land and firewood pose a serious threat to shea trees. They damage soil fertility and undermine the livelihoods of women who work in the shea sector. To restore biodiversity and counter ecological degradation, Cordaid joined forces with shea farmers and a Dutch environmental organisation (Vogelbescherming). With the support of the Dutch Postcode Lottery, we combined ecological restoration with market opportunities for thousands of women in Burkina Faso.
With women's cooperatives, we have set up five nurseries for plants and trees, some of which are on the brink of disappearing. Since 2018, as part of this Birds, Bees and Business programme in Burkina Faso, more than 215,000 new trees and plants have been planted, including shea trees. And, by taking part in training g sessions, over 9,400 farmers improved their sustainable farming skills, including composting and tree planting techniques.
The programme also introduced cooking stoves that require considerably less wood and hence produce less CO2. These stoves are used both for cooking and to process the shea nuts.
Restoring the ecological balance
This collective action improved biodiversity, allowed migratory birds to hibernate again in this region, and bees and other insects to pollinate. In short, it helps to restore the ecological balance and creates better opportunities for smallholder farmers, including the shea butter producers.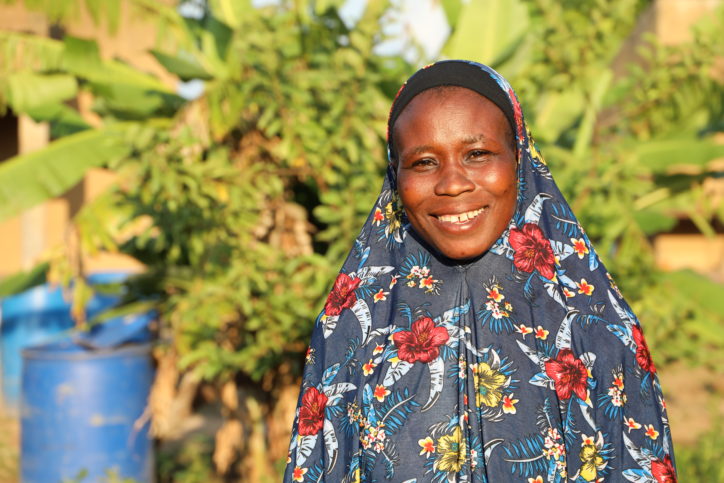 "Thanks to the plant nursery we received from the project, we produce plants to sell. This allows us to be self-sufficient. At the same time, we contribute to preserving the environment. The natural resource management manual teaches us to protect and preserve plants and trees for future generations while continuing to make a profit from them", says Kodouabou Samira, treasurer of the farmer's cooperative 'Dagniwè' based in Pô.
Waiting five months for water in Herat, Afghanistan
In Afghanistan, decades of violent conflict have taken a heavy toll. Resulting, amongst others, in one of the world's most acute internal displacement crises. Economic collapse after last year's regime shift, job losses, and poverty have created 'a new class of hungry': almost 23 million Afghans face acute food insecurity. On top of that come extreme weather conditions, notably droughts. Across the country, lack of rain and declining groundwater levels leave people without water to drink and irrigate their land.
For the over four million Afghans that have been forcibly displaced and for the communities that host these uprooted families and have to share vital resources, droughts, and the ensuing water shortages are even more challenging. "In some areas, people are traveling miles to find drinking water", says Ezatullah Omerzai, a Cordaid manager who recently visited the drought-affected areas.
Since last year, Cordaid has inaugurated seven solar-powered water supply reservoirs and networks in the provinces of Nangarhar and Herat. "These reservoirs provide clean drinking water to 13,000 displaced persons and hosts in drought-affected communities", Omerzai continues.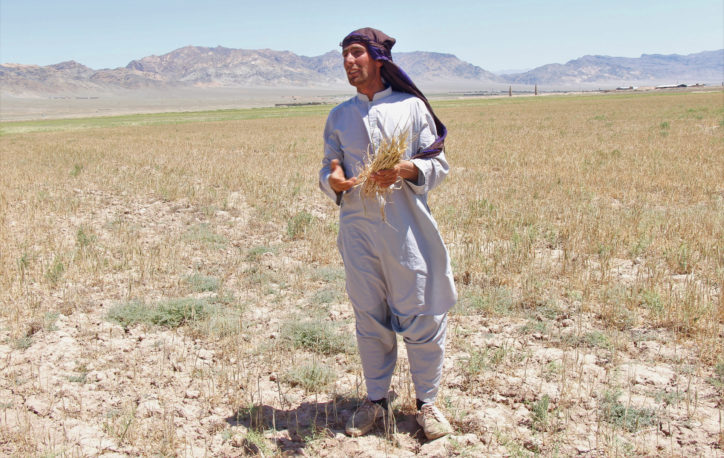 But fields need to drink as well. Drought is hampering agriculture, cutting short food production as well as people's income. 61% of Afghan households derive their income from agriculture, and these farmers need to be growing food to prevent the hunger gap from widening. For that, apart from fertilizers, seeds, and access to finance, water is what they need most.
"I am considering moving to Iran"
"Agriculture is the sole source of income here", says Jawid, a farmer in Herat province. "I borrowed money to rent this plot of land and to grow wheat. We waited for five months. But lack of water ruined my crops. I am now considering moving to Iran to work over there in order to feed my family."
"To address the needs of drought-hit communities and displaced persons in Afghanistan, Cordaid is in the process of adopting a more integrated approach to create a nexus between humanitarian aid, healthcare support, and community-based livelihood activities", comments Latif Bashardost, Programmes Director of Cordaid in Afghanistan.
Dealing with increased salinity in Bangladesh
In Bangladesh, it's the rising soil and water salinity levels as a result of mounting sea levels that interfere with agriculture and agri-food systems. Approximately 30% of the cultivable land in Bangladesh is in coastal areas, out of which 53% has been affected by salinity. Arable land, damaged by salt, remains fallow due to the intrusion of saltwater. Cultivation becomes harder and harder.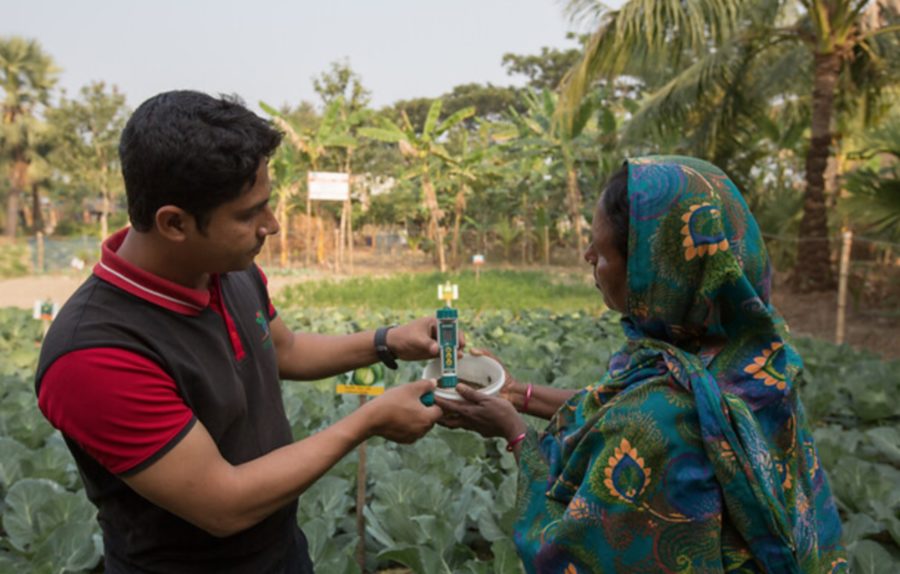 Seven years ago, Cordaid began working to turn this growing problem into a sustainable solution by introducing innovative technologies and salt-tolerant crop varieties that grow well in saline soil. You can read more about how we are addressing the problem of increasing salinity here.
Environmental degradation in Iraq
Basra governorate, one of Iraq's hottest areas, is facing a different kind of environmental crisis. With increasingly soaring temperatures reaching +50 °C, people heavily rely on the Shatt al-Arab river for freshwater provision.
"My field, where I used to grow tomatoes, dates, and many other varieties, my field has died. I have lost 8.5 million IQD. The soil salinity levels are simply too high."
This waterway is formed by the confluence of the Tigris and Euphrates rivers. Prior to the 80s, about one-fifth of the world's palm dates came from this river region. Unfortunately, decades of conflict, oil extraction, water mismanagement, and rising temperatures destroyed 90% of the marshlands and damaged freshwater sources. Communities populating the marshlands have lost their once fruitful and wet homeland.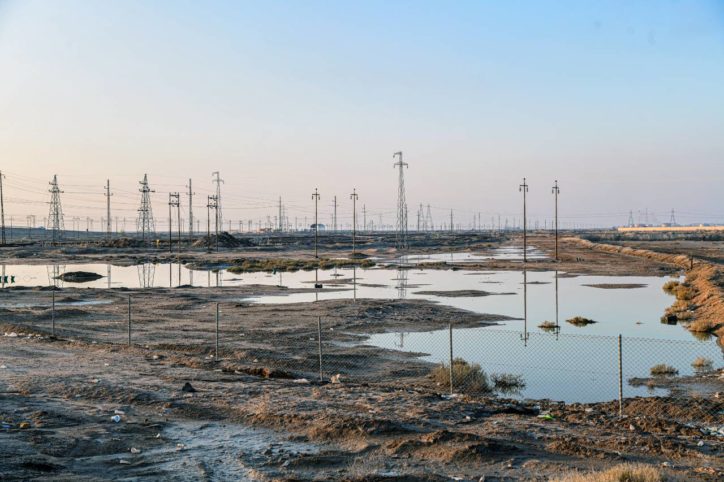 Just like in the Bangladesh coastal areas, salt is mixing with freshwater in the Shatt al-Arab area. Here, however, the oil industry and a neglected underground water drainage system are the main causes.
"Salinity of water and soil is harming crops, animals, and human beings", observes Sarmad Mubarak, Cordaid's Security & Justice manager working in the region. Farmer Haji Yasin is one of those human beings. "My field, where I used to grow tomatoes, dates, and many other varieties, my field has died. I have lost 8.5 million IQD. With 27000 ppm, the soil salinity levels are simply too high", he said.
Now, Haji Yasin considers packing his belongings and moving to Basra city centre. "The lack of job opportunities due to climate change in rural areas is a major reason people migrate to urban areas", a spokesperson from the Iraqi Ministry of Migration and Displacement told Cordaid.
Research and climate action
Following a study by Cordaid and Public Aid Organisation, identifying the effects of climate change in Basra, Cordaid raised awareness among multiple stakeholders, including several ministries. We approached oil companies, organised focus group discussions, and did door-to-door surveys among more than four hundred Basra residents of Basra. Cordaid also provided grants to the University of Basra to develop projects that reduce the effects of climate change on Basra city and its residents.
We are now exploring opportunities to adapt Bangladesh's 'salt solution' to the Basra context. And to support farmers in Iraq in dealing with environmental degradation.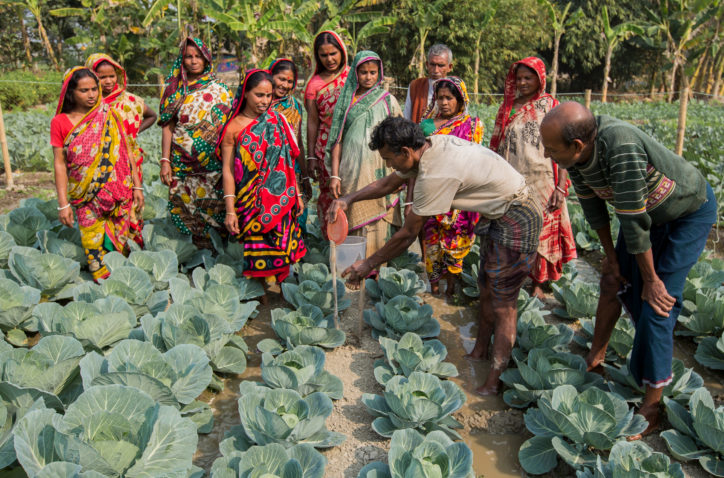 "Salt tolerant agriculture can offer smallholder farmers options in the face of climate change, food insecurity, and gender inequalities. The introduction of salt-tolerant crops can create a new growing season, such as in Bangladesh. Or it can help to identify alternatives where farmers are faced with drought and inadequate water resource management, such as in Iraq", Cordaid's food system expert Bram Peters explains.
"In developing saline agriculture it is essential that technical solutions (new seeds, irrigation, etc) mix with adaptive capacities and local contexts. Cordaid brings together stakeholders from public, private, and civil society to encourage social innovation and partnerships to develop these interventions."
A sustainable environment is a human right
Shea butter producers in Burkina, farmers in Bangladesh switching to salt-tolerant crops, rural communities in Herat, the marshland population in Basra… They are but a fraction of the world's population living on the frontline of the climate crisis, seeking sustainable solutions.
These frontline communities not only bear the brunt of the world's biggest fossil industries and most polluting economies, they often have other loads to carry that come with social injustice and fragility. Like violent conflict and displacement, extreme poverty, and exclusion.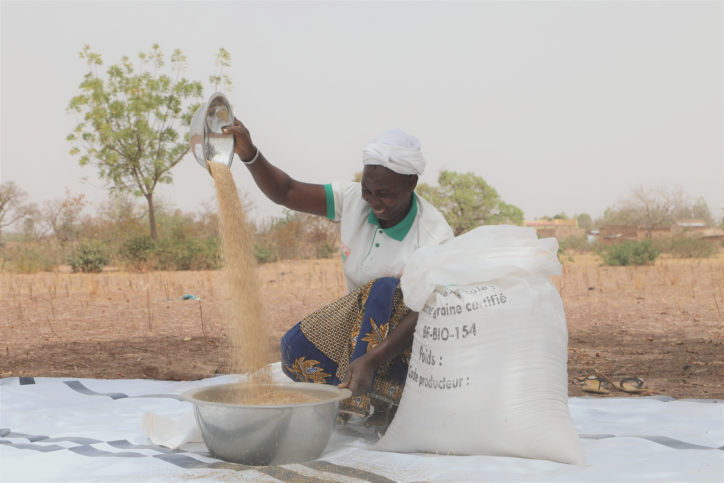 Their resolve and resilience in the face of adversity are phenomenal. And our first priority is to support them. Not only is it the right thing to do from a moral point of view, but it is also mandatory under international law, as declared by the UN Human Rights Council in October 2021. Having a clean, healthy, and sustainable environment is a human right. To put it in the words of Pope Francis, "a true ecological approach always becomes a social approach". Climate justice is social justice.
A call for firmer international climate action
To achieve justice, Cordaid advocates for firmer international climate action. This plea includes:
Fair climate finance. Countries most affected by climate change need more funds, not only to mitigate climate change shocks but also to adapt to them.
Fair transition to zero-carbon. A fair, inclusive and gender-focused energy transition means, for example, that carbon finance from the private sector to support the energy transition reaches frontline communities like the ones featured in this article.
Better protection of internally displaced people. To prevent conflict over scarce resources, both host communities and displaced people need improved protection and more humanitarian assistance. And farmers among host and displaced communities need more support in adapting their agriculture to climate change.
Promotion of climate-resilient agri-food systems. To effectively address the global food insecurity crisis, we need to radically transform our agri-food systems. Smallholder farmers need more support to feed their communities. And to adapt to climate change, restore biodiversity, and contribute to cooling down the planet.
Work out your own climate strategy!
Climate change is happening to all of us. No one is immune. But, as UN Secretary-General Guterres said, "the poor and the vulnerable are the first to suffer". Governments, corporate leaders, and consumers of the most polluting economies and fossil industries have the first obligation to act.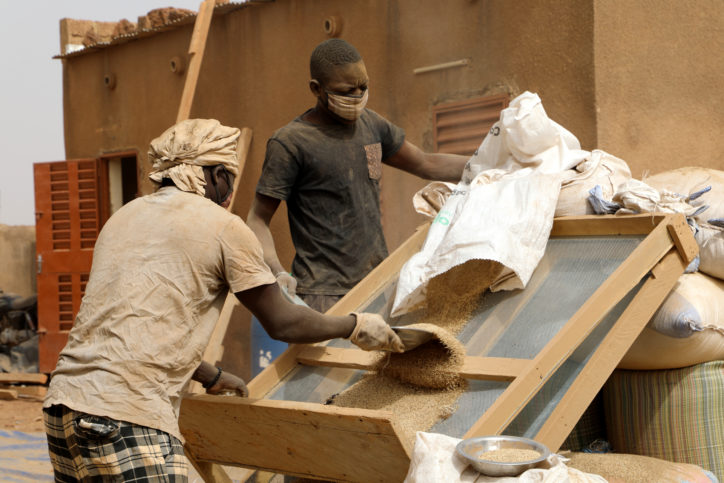 Meanwhile, we all have the obligation to act. We must, and we can. This is why Cordaid is committed to becoming climate positive by 2030. And this is why we invite you to join Cordaid on the way to Fair Net Zero and to support our FairClimateFund. The website shows you how to work out your own climate strategy. And to support people like Maïmouna in Burkina, the coastal farmers in Bangladesh, or the drought-stricken farmers in Afghanistan and Iraq.
Their resilience and search for innovations in the face of climate adversity and environmental degradation hold a lesson or two for all of us. Because the climate crisis shakes the world's common home.
Read more