As the conflict in Yemen continues and international attention for it seems to dwindle, the population of the southwestern city of Taiz is resorting to desperate measures to survive. With the financial support of members of Caritas Internationalis, the global confederation of Catholic relief organisations, Cordaid and its local partner Youth Without Borders Organisation for Development (YWBOD) are responding to urgent needs, while also looking for long-term solutions.
The war in Yemen is almost entering its tenth year and has severely impacted the economy. Many people struggle to find employment and those who do have a job, often do not receive enough income to make ends meet.
Food insecurity
A needs and market assessment conducted in early 2023 revealed the dire situation in the Taiz region. 60% of the population was categorised as moderately to severely food insecure and one-third went hungry in the last month. 36% of the households had no food stocks at all and 78% reported not having enough food or money to buy it.
These families have been forced to resort to desperate measures. They reduce the number of meals per day, limit portions to an unhealthy small size, and the adult family members will skip meals to feed the children.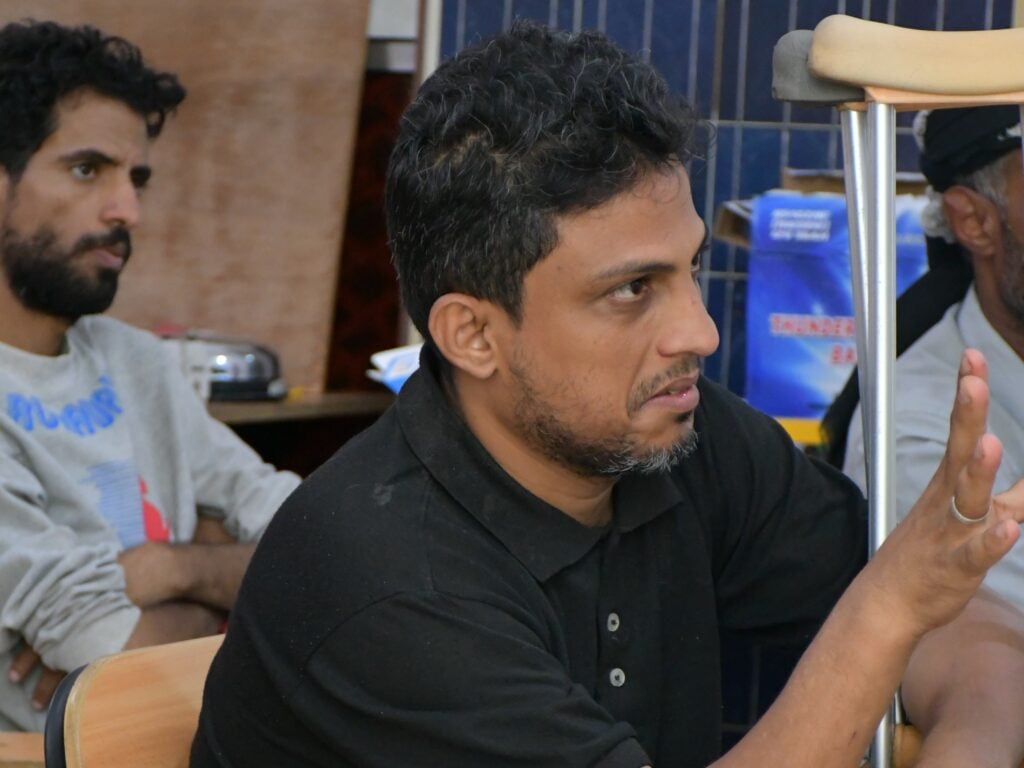 Hope for the longer term
Cordaid and YWBOD launched an intervention to support these families. Their multifaceted approach includes cash assistance and vocational training. The response has been designed based on a plea by the population to offer more than just short-term assistance.
People have been expressing a need for support to rebuild their livelihoods and regain a sustainable source of income, enabling them to provide for their families independently and escape the cycle of dependency.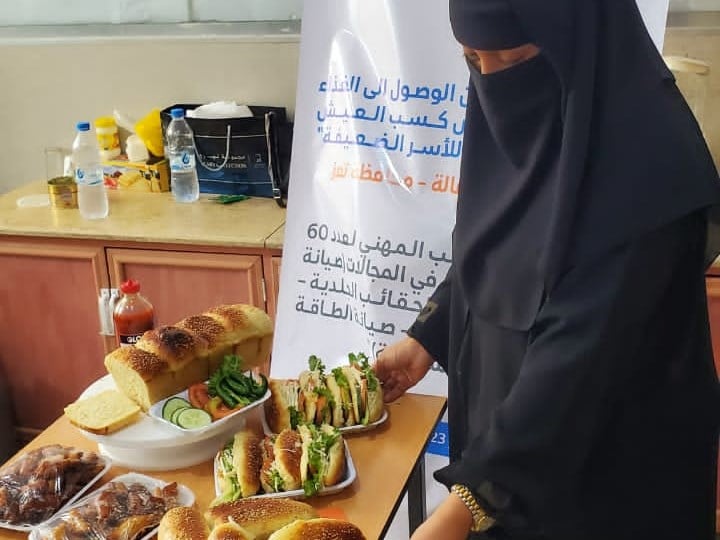 In Taiz, thirty men and thirty women have been equipped with the necessary skills that will help them secure an income for their families. The vocational training programme offers an array of skills and crafts, such as manufacturing leather bags, baking pastries and sweets, and repairing solar panels and mobile phones. All the activities align with market demands and empower individuals to earn a living and build a better future for their families.
More challenges for women
Cultural norms in Yemen discourage women from working outside of their homes. The programme pays the necessary attention to the position of women, for instance by enabling them to work from home.
To support the participants in finding work or setting up their businesses, the programme linked the trainees to business owners, off-takers, and local market system actors, including the trade chamber and representatives from the Ministry of Social Affairs and Labour.
A testament to transformative impact
Cordaid's Yemeni staff believe the programme is only a starting point. The partners are continuously learning from the challenging context in Taiz, assessing what works and what doesn't. The feedback from participants has been encouraging, indicating that the project not only provides a source of income but also has a positive impact on their psychological well-being.
"The stories of the participants are a testament to the transformative impact of this type of training", says Mohammed Khaled, Cordaid's programme coordinator in Yemen. "It's heartening to witness individuals who were struggling to feed their families are now empowered to pursue their dreams and secure a better future."