During the COVID-19 pandemic, schools in Uganda were closed longer than anywhere in the world. Ugandan children did not receive any formal education for one and a half years, while this is vital to them, to face the challenges in their country, including poverty and climate change. Thanks to a results-based financing programme, more than 30,000 children can now rely on quality education.
Fifty primary schools participate in the project. Let's visit one of them: Kawaaga Primary School in Kamuli District in the heart of Uganda.
When the project started in 2020, Kawaaga Primary School was among the worst-performing schools in the country. Now the head of the school is welcoming us, beaming with pride, and eager to show what the teachers and students have achieved together with Cordaid in just three years. In 2023, Kawaaga Primary School belongs to the top primary schools in the region.
"We once were just like these children."
Collaborating for better results
Together with the school staff, Cordaid has developed a system of results-based financing. This means that the school will receive funds once a number of predetermined results have been achieved. This could be, for example, more girls in the classroom, training teachers, better test results or better accessibility, as the distances between the villages in the area and the schools often pose a challenge for the students.
After achieving the agreed results, the school can autonomously decide how it wants to spend the funds. In most cases, the money will go to renovation, improving sanitary facilities or better salaries for the staff. The latter is quite crucial because teachers in Uganda often work several jobs to make ends meet. This could mean they won't have enough time to prepare the lessons properly and cannot give extra attention to students who need it.
With funding from Cordaid, teachers undergo further training to improve their education methods. "I am a born teacher," says James Buyinza with a generous smile. The 38-year-old teacher is very pleased with the changes the school has implemented in collaboration with Cordaid. "I am also going back to school myself so that I can improve my way of working. My dream for the students is that they will all succeed and that they will be happy when they stand on their own two feet."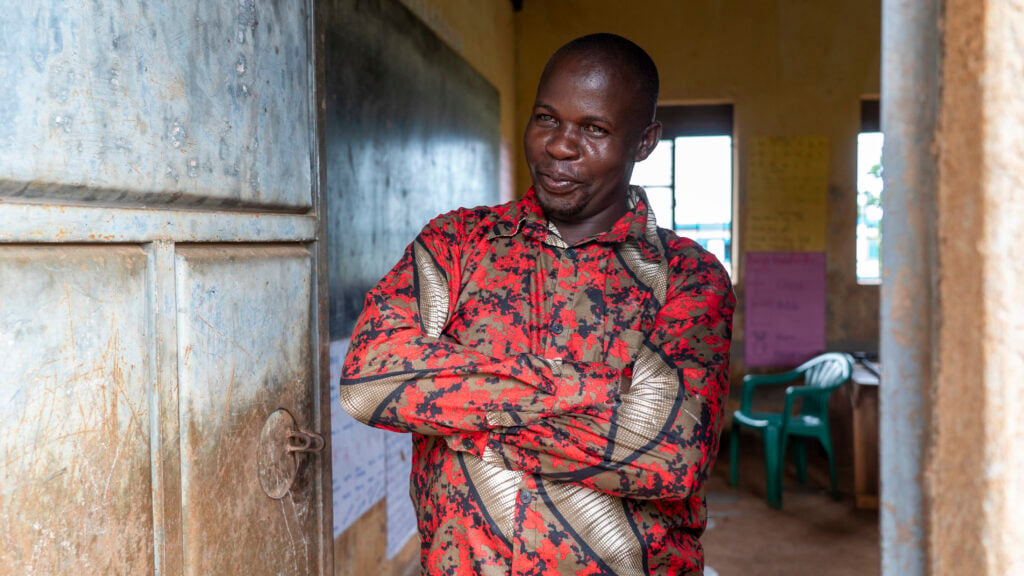 The challenges for Kawaaga Primary School were countless and in some cases almost insurmountable. The building was dilapidated, the school desks were broken or non-existent, and there were no toilets, no clean water and no electricity.
Three years later: a total metamorphosis. The building has been renovated and even classrooms have been added. The desks have been repaired, toilets have been installed and soap and water are always available. Thanks to solar energy, there are no worries anymore about the power supply.
"Now I can chase my dream and become a doctor."
Let's Fix the System!
Apart from all the direct and tangible results, results-based financing is also an effective way to kickstart sustainable and systemic change. All schools in a rather large area are now able to improve their quality at a rapid pace, which will have an undeniable effect on Ugandan education in the long term.
In addition, there are governments who are interested in adopting the approach. The same method, but in the field of health care, has been successfully implemented by governments in Rwanda and Zimbabwe, among others.
To build a well-functioning system, discipline and accuracy are required, explains project coordinator Ronnie Bashabe. "We have a strict verification procedure and we check whether the results have actually been achieved. This way, we ensure that not a single penny ends up in the wrong place."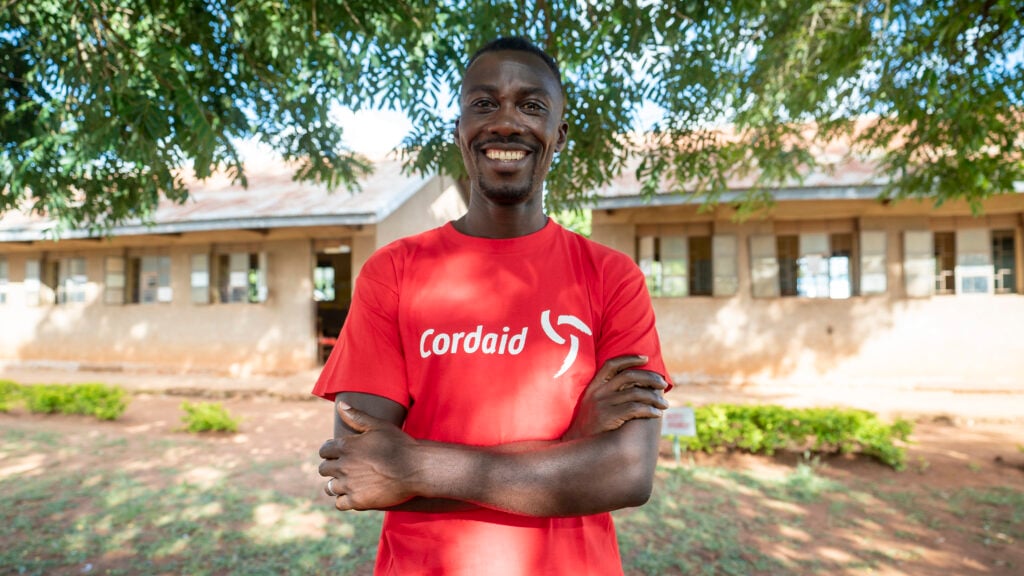 Next to all the improvements to the building and the education quality itself, a shelter has been created on the school grounds where a number of students can stay the night. This is a godsend for children who live too far away and have no transport. There is space for 32 students.
One of them is 14-year-old Shenita Nabirye. Staying in the student residence means she no longer has to embark on a daily, strenuous hike.
"My favourite subjects are science and English," says Shenita. "I like school very much. It helped me figure out what I want to do later in life. Now I can chase my dream and become a doctor."
Half of the Ugandan population is under the age of 18 and there are millions of children who, like Shenita, dream of a brighter future. Cordaid will continue to do everything it can to support these children as much as possible by improving the education system. "We once were just like these children," says Ronnie Bashabe. "They need our support. That's why we work here."